Area rug suppliers forge ahead to the summer markets with new efficiencies + products, despite supply chain woes. After more than a year absence, trade shows and markets are re-emerging on the home furnishings industry's scene starting this summer. And that spells optimism for the balance of 2021's business outlook… For the most part.
Spread out across the season's three months, first came High Point and Dallas Total Home & Gift markets in June, followed by this month's Atlanta Market, July 13-19 and finally Las Vegas Market, August 22-26. This ambitious schedule signals the industry's determination to return to some semblance of normalcy as the pandemic continues its exit—at least in the U.S.
Demand from consumers and retailers for home furnishings, including area rugs in all constructions and styles, continues its steep climb according to the newly released "U.S. Home Furnishing Market: Size, Trends & Forecasts(2021-2025 Edition)" report by researchandmarkets.com.
The U.S. home furnishing market—which includes home furniture, home textiles and floor coverings—has shown rising trends over the past few years, and "is expected to grow at a rapid pace over the forecasted period (2021-2025)," the report noted.
The primary drivers include rising e-commerce and mobile-commerce penetration, rising personal disposable income, growing urbanization population, recovering home furnishing share of wallet, and growing consumer interest towards home decor.
However, the report caveated, the market is facing several challenges—including shifting consumer trends and expectations, rising material cost, and skilled labor shortage, among others.
Recent activity at the U.S. ports tells a similar story. The latest Global Port Tracker from National Retail Federation (NRF) found imports at the nation's largest retail container ports saw their busiest April on record, and predicted May "could turn out to have set a new all-time record as vaccines allowed consumers to return to normal shopping patterns."
Jonathan Gold, NRF vice president for supply chain and customs policy, credited increasing vaccine rates with stirring the momentum.
"Shoppers are back in stores and retail supply chains are working overtime. There's no shortage of demand from consumers," he continued.
But this affirmation is tempered by supply chain woes, which have worsened since the thick of COVID-19, stunting sales and opportunities for growth.
"There continue to be shortages of labor, equipment and shipping capacity to meet that demand," Gold noted. "Supply chain disruptions, port congestion and rising shipping costs could continue to be challenges through the end of the year."
Added Ben Hackett, founder of Hackett Associates—which prepares NRF's Global Port Tracker: "Supply chains are finding it difficult to keep up with demand as shipping capacity struggles. A number of vessels taken out of service when volumes were low remain in drydock while others are delayed in congested ports, which face a lack of manpower both because of COVID-19 illnesses and the tight labor market. Many people remain hesitant about returning to work, affecting ports, rail, trucking and distribution centers."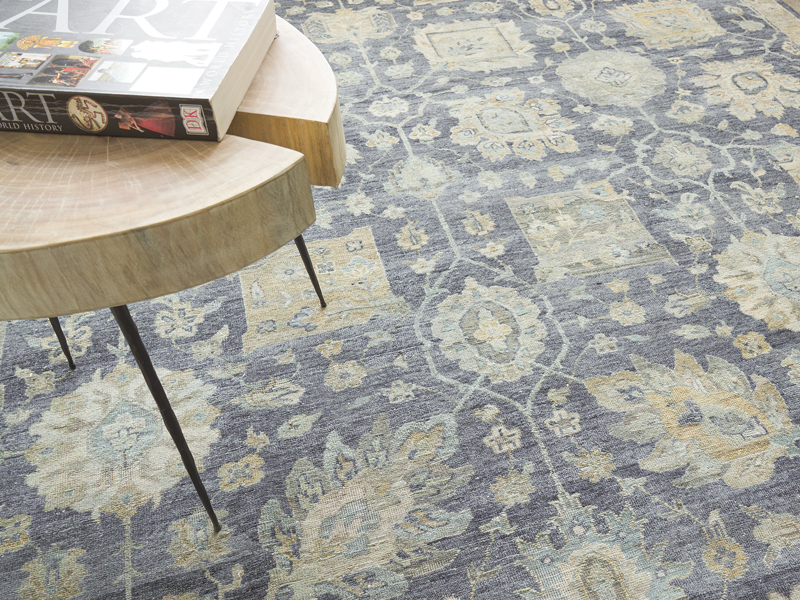 Suppliers attested to these issues, citing across-the-board cost increases "with no end in sight," said Exquisite Rugs president Hersel Bani-Esraili. Exquisite Rugs has been managing through these and other related challenges thanks to ample inventory and a steady rate of one to two containers coming in per week from its partner factories in Turkey, Nepal, China, Thailand and India.
But it hasn't been easy, Bani-Esraili noted.
"There are issues all along the supply chain—deliveries are 60 to 120 days behind, there is a shortage of weavers, containers are lacking at every port across the world, raw material costs are way up," he said. "And look at India—a major supplier to the industry, and the situation there is absolutely catastrophic. India will be lucky if it can get out of this in the next 18 months. It will take several years, not overnight or monthly."
Loloi Rugs started stocking up on inventory in November when company owner Amir Loloi could see the pandemic's effects on the supply chain would likely persist for a while.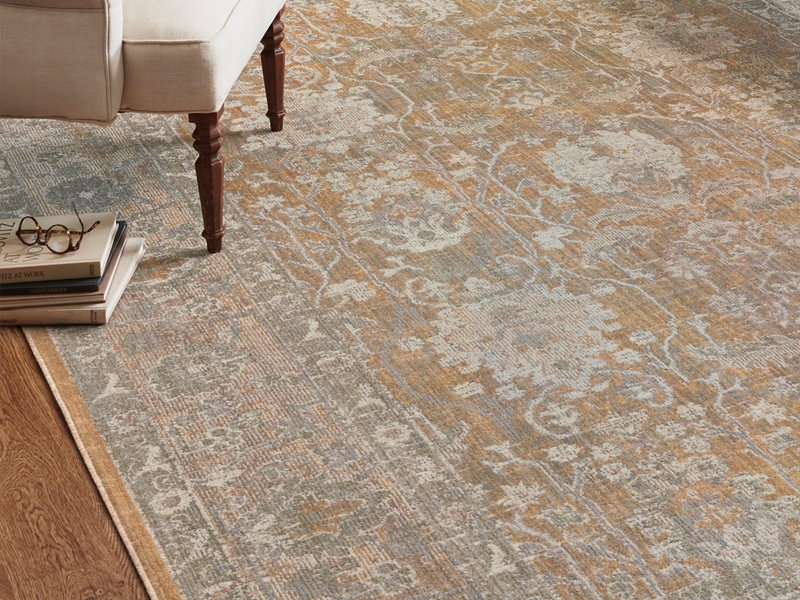 "We identified the direction we saw business going and we reacted by increasing our orders. If we needed 50 of something, Amir ordered 100 instead to be safe and prepared," said Austin Craley, vice president of sales. "Delivering orders on time to customers is our priority. But at the same time, we are trying to be sensitive to the critical issues our partner factories are dealing with, especially in India right now. These are long-term relationships, people Amir has worked with for the past 34 years. India will get past COVID if we show true empathy and support and stand by them during this crisis. While we're working hard to get the product to our customers as quickly as possible we are asking for their patience during this difficult time."
Oriental Weavers of America (OW) president Jonathan Witt echoed the sentiments.
"We are still dealing with enormous cost pressures, and I don't know when they will plateau," he said. "We really thought it would happen around mid-summer, and that by then hopefully everyone would be caught up. But that hasn't happened. We're not seeing any slack in demand even though prices are still going up, and will eventually flow to the retailers and ultimately the consumers. And India is in real trouble, but the news doesn't give it much attention."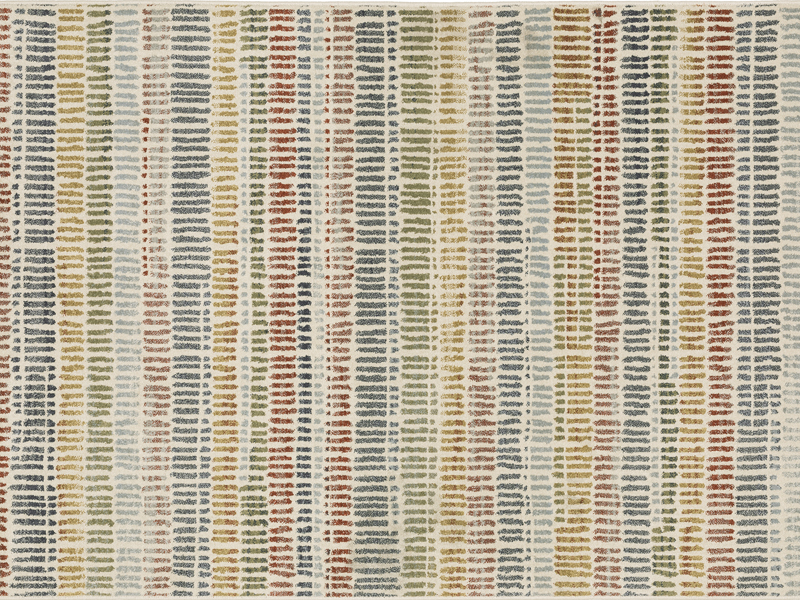 Shipping costs, specifically, are "still increasing tremendously—much more so [in May] than earlier in the year. It is pretty amazing that this has continued," Witt explained.
He also cited shortages in raw materials—both synthetic and natural—as another cost-hike contributor. Unable to absorb these rising costs any longer, many suppliers are passing along price increases to their customers as of this spring and summer. And retailers are giving little to no resistance.
"That's because retailers understand, they know, and they expect it," said Cameron Capel, president sales and marketing, Capel Rugs. "As of June 1st, we've increased our prices—some goods are up by 5 percent, some are up by 12 percent. On average, we're increasing our prices by about 6 percent."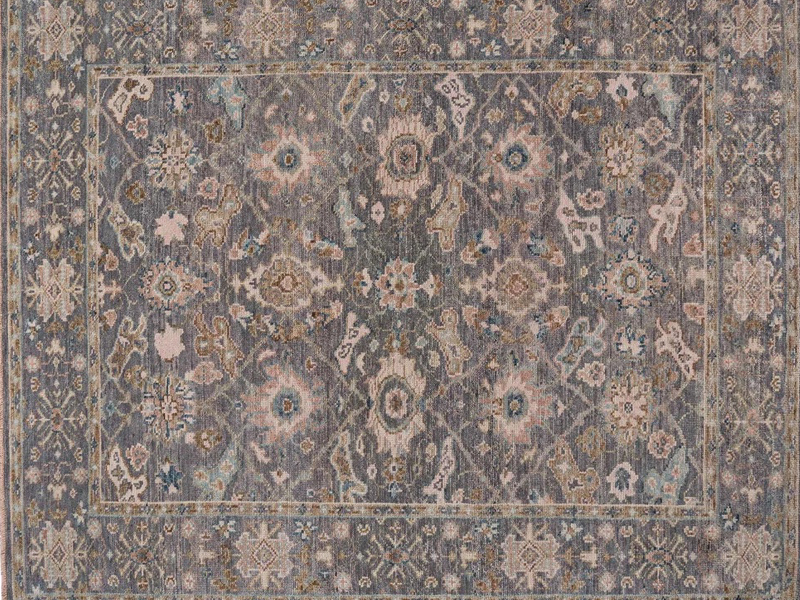 Transparency and communication are what retailers expect from their supplier partners today, as the industry wades through lingering pandemic-triggered problems, observed Mark Ferullo, executive vice president, Natco Home.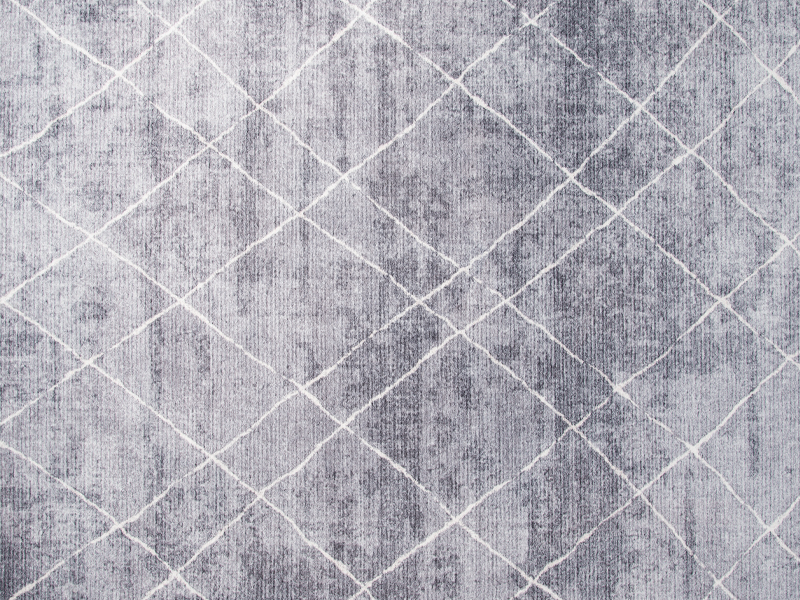 "Retailers know about increases in freight and everything else impacting the supply chain because they are experiencing it themselves. Many of them direct import furniture and other items," he said. "We are trying to absorb some of the increases, as much as we can, to get through this whole thing. No one can pass along a 35 percent price increase. So, we work tighter on it and come out the other side with stronger partnerships with our customers."
Nourison recently implemented "modest price increases," noted Giovanni Marra, director of marketing and digital strategy. "We held off as long as we could, and we didn't raise our prices enough to cover everything. Costs keep going up in every aspect, from pallet to packaging."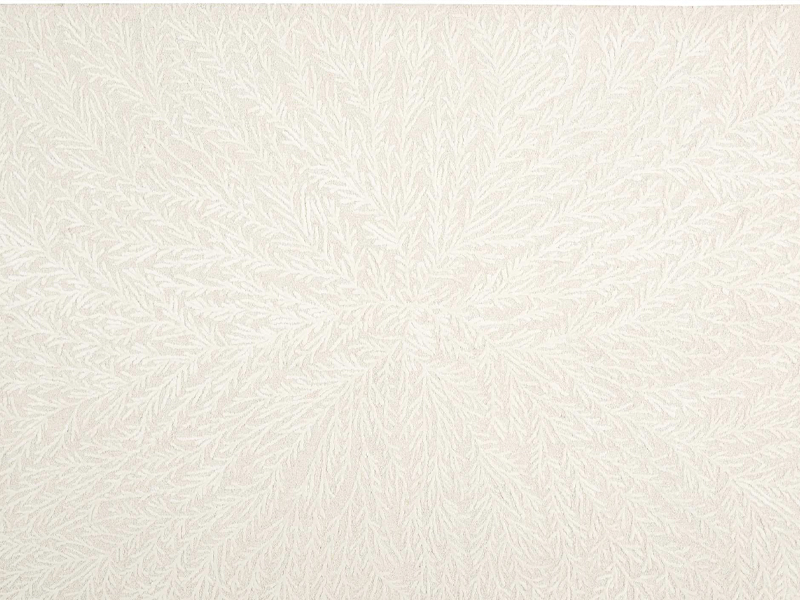 Shipping containers are hard to come by, and when available they cost four- to five-times higher than pre-pandemic times.
To mitigate this, Nourison is implementing new shipping efficiencies—"like experimenting with folding rugs." The company is also stepping up its domestic manufacturing of tufted rugs —wool and wool-nylon blends—"because we can rely on [domestic manufacturing]. It will never be a larger percentage of our business. But we're trying to see how we can use it more to help us get through our current supply chain challenges."
OW, one of the U.S.'s four key manufacturers of woven area rugs (the others being Mohawk Home, Natco/Central Oriental and Orian Rugs)—is leaning more on its domestic production to offset importing obstacles.
But even that has its shares of challenges—namely, labor shortages.
"The battle for labor between us and our competitors, and even some tufting companies, is tough," Witt noted. "It's been difficult to find skilled weavers and keep them on staff. We are hopeful that once the state [Georgia] cuts off of the Federal supplement to unemployment benefits, we will be able to attract more employees back to work."
Mohawk Home has also raised its prices to cope with "the completely fractured supply chain," said Bart Hill, senior vice president.
He continued, "The supply chain is absolutely the worst I have seen in 23 years, and we don't expect it to correct itself for the balance of this year. Every single category the U.S. consumer buys is dealing with inflation, including area rugs, and that will manifest itself in price because every single aspect of the supply chain is more expensive today that in has been since before COVID."
Hill said Mohawk Home expects inflation to persist for the next six to nine months, and for supply chain cost increases to take at least another 12 months to normalize. A leveling in demand will drive this shift, as consumers reroute more of their disposable income toward entertainment, travel and other leisure experiences, post pandemic.
Kalaty Rugs managed through the pandemic's inventory shortages by maintaining a fully stocked warehouse, noted company spokesman Ariel Kalaty.
"That was a big advantage for us. Although somewhat challenging due to a reduction in personnel, we still managed to ship product with little disruption," he said. "Having a fully stocked warehouse coupled with our experienced and nimble shipping department gave us the ability to fulfill customer orders in a timely way despite the pandemic."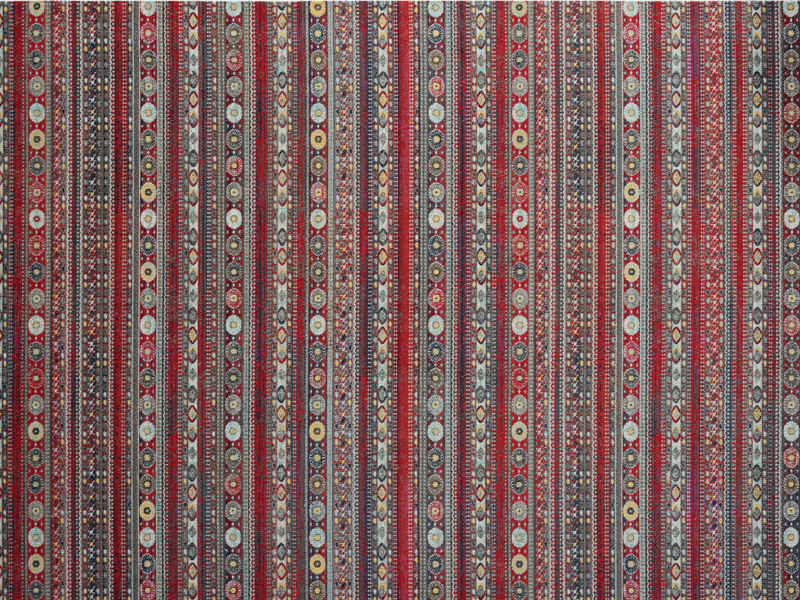 For the balance of this year, retailers will continue to focus on replenishing out of stocks. But for 2022 and beyond, with COVID-19 in the rearview mirror, stores will be ready to refresh their mer-chandise mixes with new, on-trend product from vendors.
Suppliers are on task, innovating with new products they hope will retain consumers' attentions post pandemic.
Classic Home this year is doubling its area rug assortment—to 120 styles from 60 of indoor styles, and to 50 from 20 outdoor varieties—in response to strong sales over the past year, said Linda Minjares, vice president of textiles and rugs.
"Our rug category exploded during COVID-19 and continues to be important for us," she said. This, despite the fact that Classic Home's entire area rug line is hand-woven, hanse-loomed and hand-tufted in India—where the pandemic is aggressively spreading.
"We're really making a name for ourselves in design and color in rugs," Minjares continued."We're very innovative, especially for the outdoor category."
Also introducing a new category from India is New Moon Rugs, said chief operating officer Erika Kurtz. A new and affordably priced offering, the collection represents "a different aesthetic for us," she explained. "We didn't just add another Indo-Tibetan line made out of India. We didn't want to duplicate what we already make, but at a lower price point. This new collection mixes kilim knots with Persian knots for a high-low effect, and features eclectic designs—some geometric and some transitional. We look at this as a unique added offering that is half as expensive as our wool and silk products."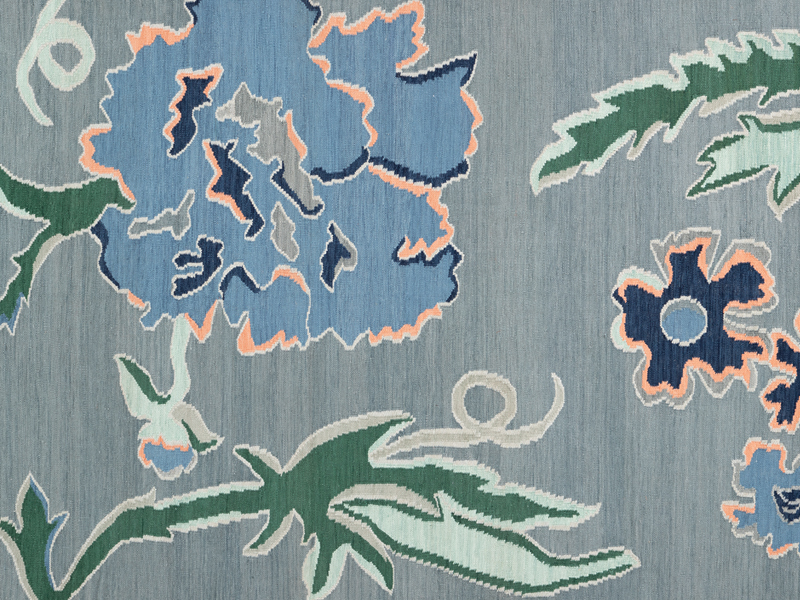 In a first, New Moon Rugs is also launching its first indoor/outdoor collection. Flat-woven of 100 percent polypropylene and reversible, the custom program is handmade in India.
Harounian Rugs International (HRI) has a full plate of introductions at this season's markets, said president Lee Harounian.
"We have a lot of new handmade and hand-loomed collections from India, Nepal and Pakistan plus machine-mades from Turkey," he said. "That is in addition to what we are adding to our Sunbrella line."
HRI continues to expand its Sunbrella program of indoor and outdoor performance area rugs, including many new styles for private label customers.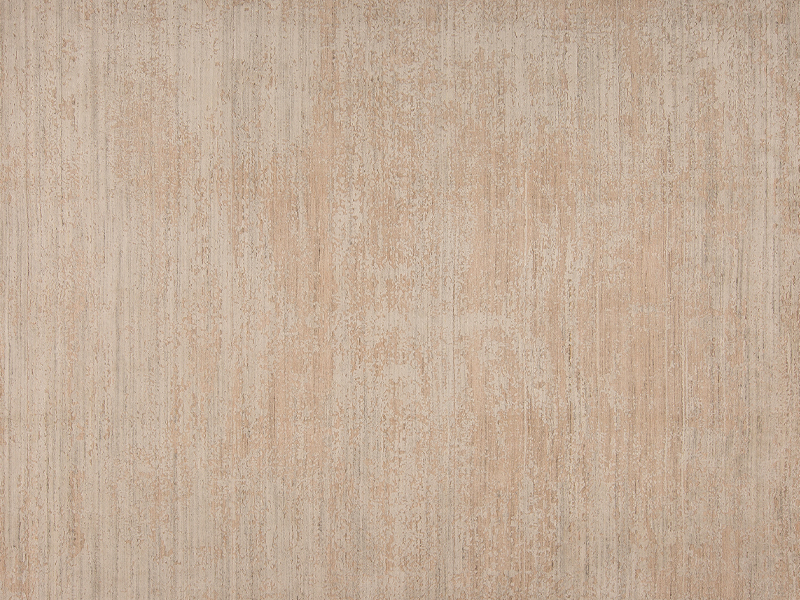 "Private label is one of our most important segments," Harounian said.
Hand-knotted rug house S&H Rugs is introducing three collections designed around key trend themes, said company owner Ori Wilbush.
"We have modern designs made with a variety of textures, transitional styles in Peshawar and Oushak-type looks, and vintage designs," he said. "We are doing very well with original pieces from 50 to 60 years ago."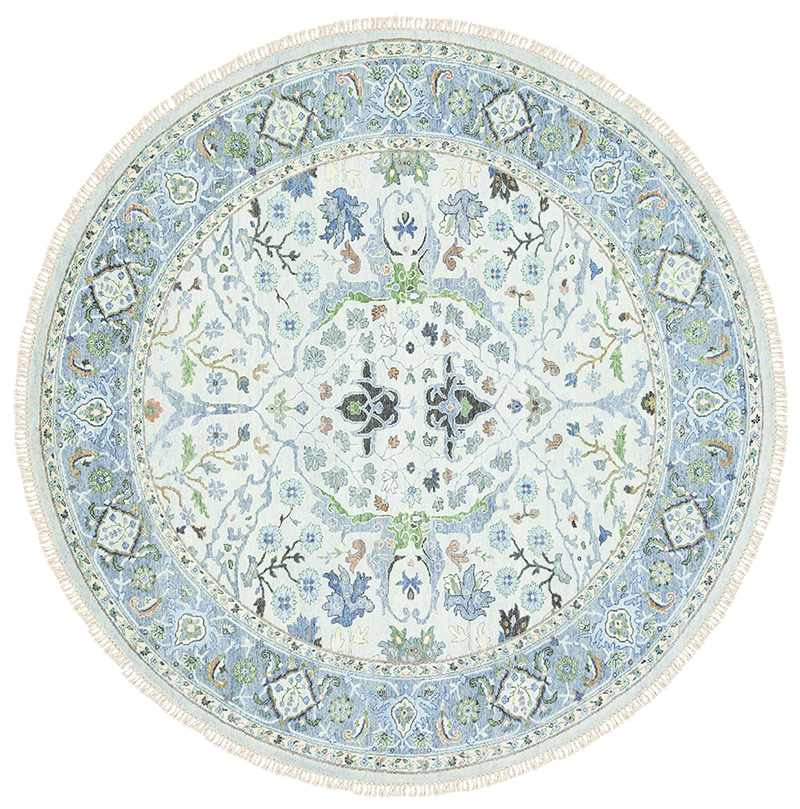 S&H Rugs takes these pieces, sheers them down, and puts them through multiple washes to give them a faded, heirloom quality. This process makes the navy and red colors turn more or-ange and light colored—"a very nice development," Wilbush said.
He expects the pandemic's push for home furnishings demand from consumers to start easing as the vaccine spreads. But he is confident S&H Rugs' specialized product offering will "stand out" from the crowd.
"There is a lot of excess inventory in the marketplace—millions for consumers to choose from," he said. "That is why we know it is so important for us to be unique. It keeps us in check and forces us to continue creating designs that stand out from the rest."
Dynamic Rugs' signature products surround "affordable fashion area rugs," said president Matthew Rouhanian.
Focused on machine-made and tufted styles from Belgium, Turkey and India, the company is launching new looks in trending grays, blues and soft reds.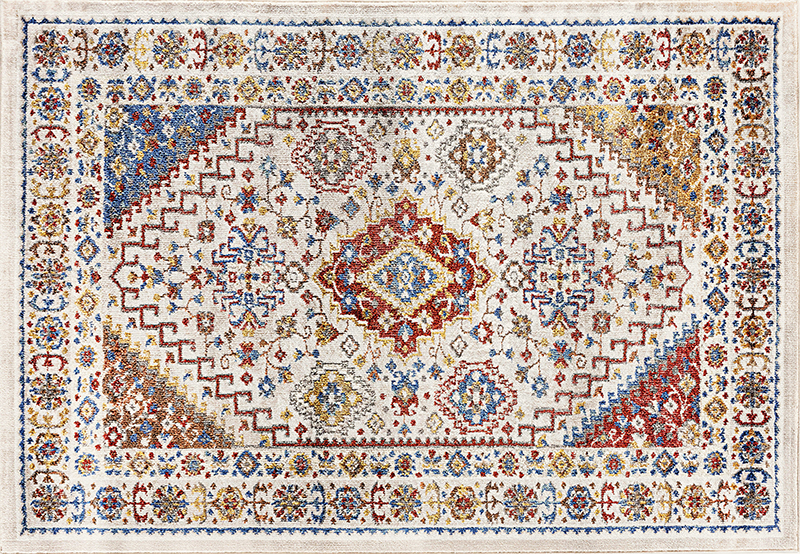 "Business is very good, and we expect this year to finish strong. Demand is still out there from customers," he said. "But getting the merchandise from overseas remains a challenge for our industry."
For Rug & Kilim, the pandemic coincided "with several interesting things for us," said company editor Michael Sciandra.
The list includes: the company's 40th anniversary; its relocation to a spacious, three-story showroom and office site in Long Island City from its original Manhattan address; a revamped e-commerce platform; and expanded product offerings.
"I'm really excited about our growth," Sciandra said. "We now have seven different constructions in Scandinavian, which has really given wings to our whole wholesale fleet—especially to its sister line, the Homage Collection, which our customers have taken a liking to as well. Driving value and service is my No. 1 priority."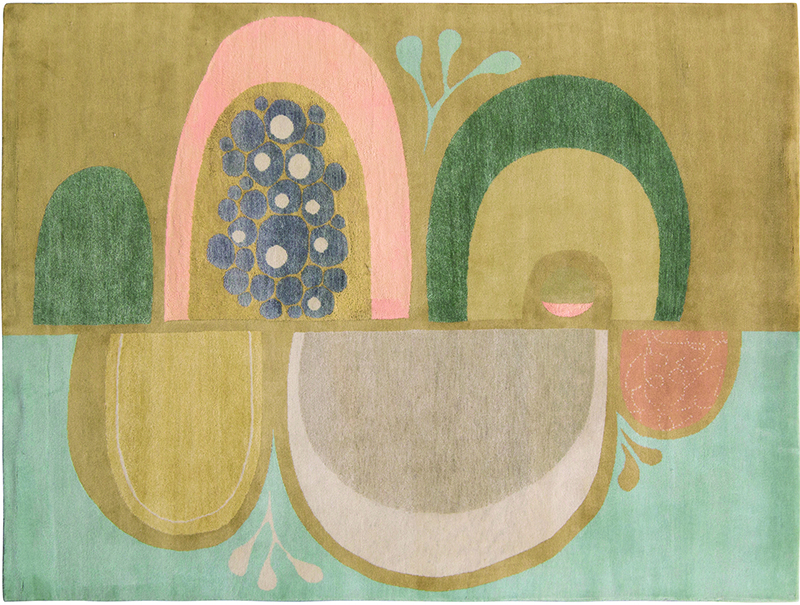 At the summer markets, Rug & Kilim is "looking forward to a much stronger presence," he continued. "We've already experienced much more meaningful traffic, and we're excited to get back to showing in person, especially with our new collections involved. More than anything we're excited to see our customers again face to face. We love to be in front of them, teaching them about our new offerings."
SUMMER MARKETS PREVIEW PRODUCT IMAGES COURTESY OF THEIR RESPECTIVE COMPANIES