ART RESOURCES
Showroom: Market Square — 278
"We're ready for a busy spring market. We will be showing our latest designs including our Marrakesh collection, an extensive assortment of traditional and abstract tribal motifs, hand-knotted in pure wool," says Max Moussavi.
The company will also debut its new Power Loomed Collections in 720K and 2M point constructions—available in sizes from 3'x5' to 12'x18', including rounds and runners. "Abstract and transitional designs are machine-woven with exquisite detail in soft, luxurious viscose at 2M points," adds Moussavi.
Art Resources will serve lunch daily during market.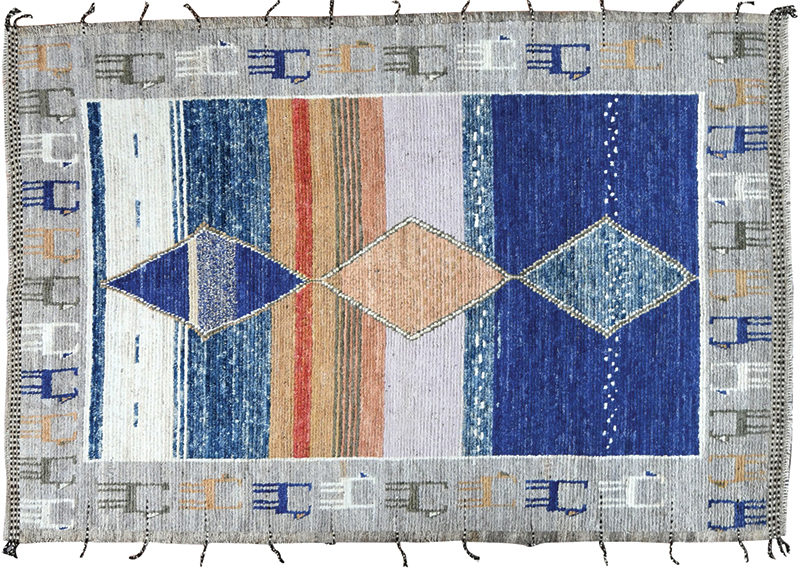 Art Resources Marrakesh Collection SKU #1754
---
CAPEL RUGS
Market Square — 112
"We have some tricks up our sleeve, that our customers will have fun with, giving them unique experience … and of course we are excited to share our newness!" says Cameron Capel.
"Look for hand-knotted updates in our Verve, Braymore and Charise collections, as well as machine-made debuts in our Lineage, Jules and Zenith collections."
Style watching, Capel notes she's seeing green in all values/tones; and lots of texture still trending. "We're excited to acknowledge Dedra Owen, our new Product Design and Developer," adds Capel.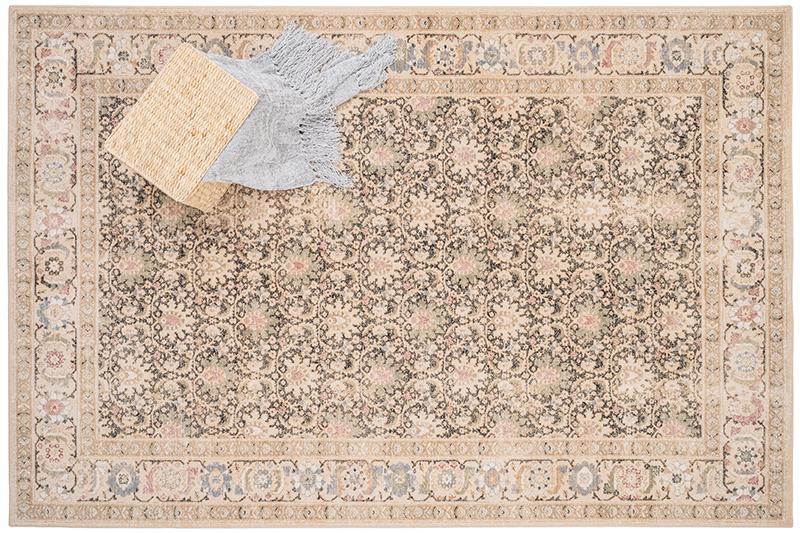 Capel's Avery Keshan 3401 350 Onyx Cream
---
EXQUISITE RUGS
IHFC Building, H-204
Exquisite Rugs' High Point showroom will sport new displays to present all that's new this spring—and there is plenty that's new.
"We're especially excited to unveil our five new collections created in collaboration with The MET," says Hersel Bani-Esrali. "We're also introducing seven new contemporary collections as well as our new high-end performance and indoor-outdoor series."
Bani-Esrali notes continued demand for contemporary and transitional styles. He recognizes Donna Shalla, national sales manager for her efforts.
Visit Exquisite Rugs for morning coffee and pastries; wine and cocktails will be served every afternoon.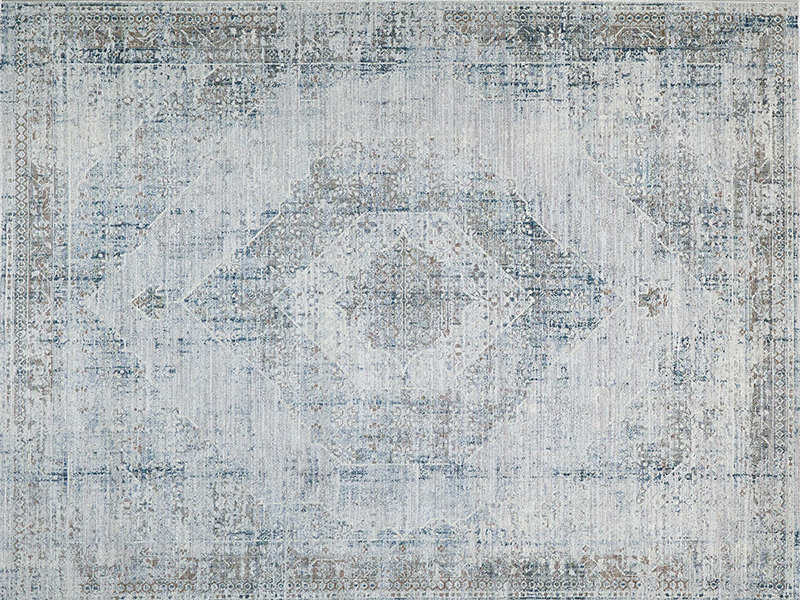 Exquisite Rugs 5669 Vintage Loom
---
FEIZY RUGS
309 N. Hamilton Street
October 2022 saw the grand opening of the company's new High Point showroom at 309 N. Hamilton Street in the Wendover Art Group's 34,000-square-foot building.
Intros for HPMKT include additions to the Thom Filicia by Feizy Collections, as well as the new collections: Henderson, Kessler, Kilian, Rowen, Navaro, and Wembley.
Can't get to High Point this spring? Visit Feizy's virtual showroom at feizy.com/pages/showrooms.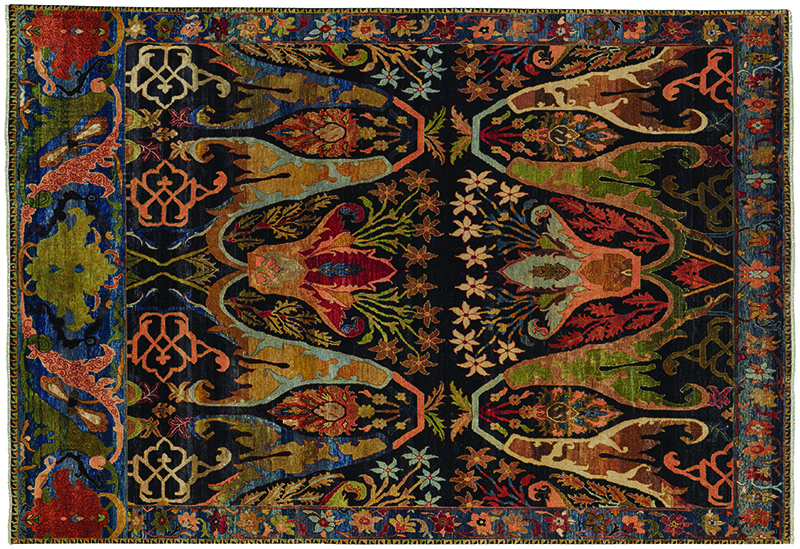 Feizy's new Killian 6970L in black-green is hand-knotted in India combining 100% wool with natural vegetable dyes
---
FRENCH ACCENTS
200 Steele, Floor 1, Space 112
"We are excited to introduce new designs from the following collections: Bespoke Neapalese, Modern Classics, Khotans, and many more," says Danny Shafiian. "We have also expanded color options on all our existing popular designs from collections such as the Oushaks, Highland, Berber, and more."
Shafiian adds that showing at High Point is always a pleasure. "We learn a lot from visitors who engage with us."
As always, French Accents will offer daily cocktail hours.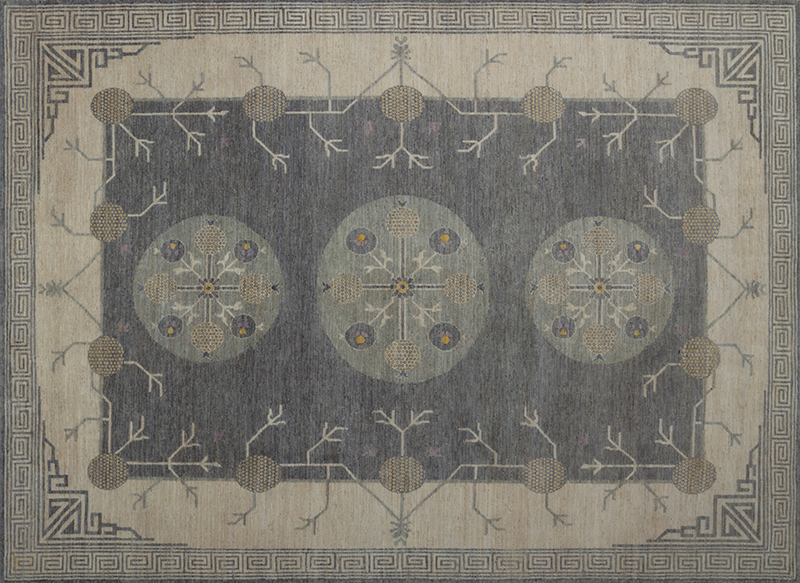 French Accents Khotan design KH193D
---
HRI [Harounian Rugs International]
IHFC Building, D-431
HRI's Greg Jordt reports the company will feature a wide range of hand made constructions from tightly woven flatweaves to dense heavy textured wool pile rugs in on-trend Transitional, Traditional and Contemporary looks.
"This Market will feature one of our largest ever selections of new introductions!" Jordt exclaimed. "We're expecting to see the continued increase in Market traffic that was experienced last October in High Point and this past January in Las Vegas."
"We've added new 8'x10' display fixtures and lighting to allow buyers to more easily work our beautiful showroom." Jordt observes a continued strong trend in traditional designs in classic colorways as well as fresh new trending colorations.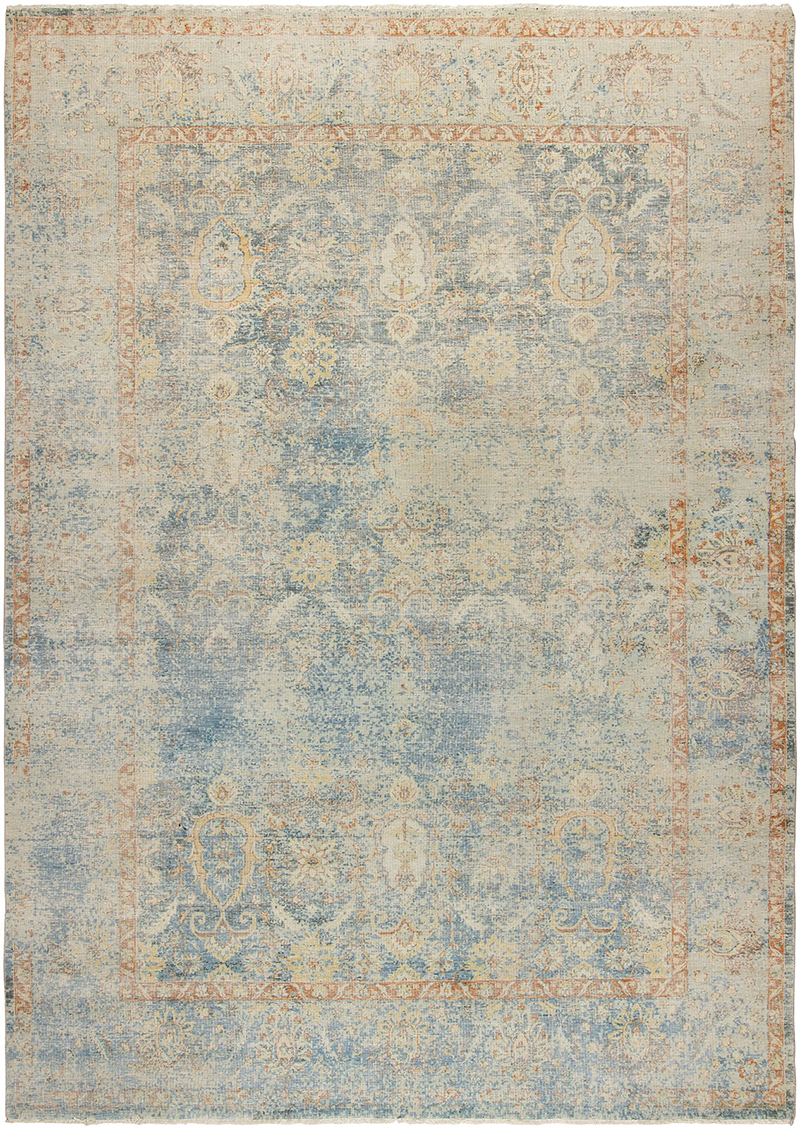 HRI's new zero-pile wool reproduction hand-knotted Antiquity Collection
---
KALATY
IHFC Building, G-369
Kalaty will be expanding with tribal and Southwestern inspirations in Mojave and Soumak Chroma collections in bold new modern colorations.
"We're also adding new neutrals in a range of genres as well as charming new Oushak designs in delightful, modern fashion colors," says Virginia Gray Kennedy.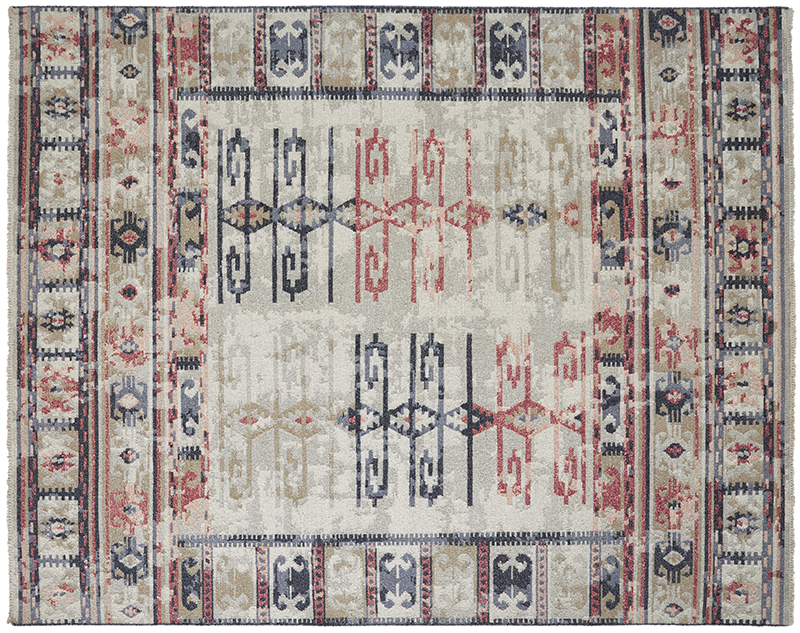 Kalaty's Soumak Chroma SK-1188
"We see regional trends growing. What sells best on the West Coast is often different from what sells on the East Coast. And what sells in colder northern climates often differs from warm, more southern regions. Our new rug designs represent a wide range of colors and textures to accommodate these many regional differences. Customers will find something new for all regions and tastes," she says.
Be sure to ask about new market specials and enjoy daily lunch and cocktails in Kalaty's showroom. 
---
MOMENI
IHFC Building, H-345
"We can't wait to show you our new kidney-shaped rug, Claude in High Point," says Emily Addison. "Other new additions for spring include Tallulah, Willow and Morgan."
Addison sees trends in curves and warm colors, notably brown and copper as well as cobalt blue.
The company would like to pay respects to long-time rep Ralph Long (The Momeni Man), who passed away in February 2023.
Join Momeni for cocktails with the Novogratz on April 22, at 4 pm.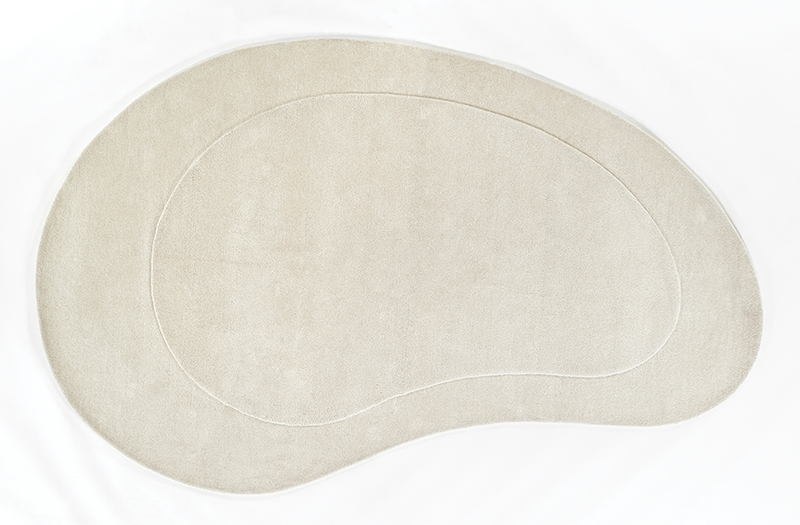 Claude, Momeni's new kidney-shaped design debuts in High Point
---
SAMAD
Market Square — 115
"New Collections to keep an eye out for are Brio, Santa Fe, Boho Plus, Dunes and Napa," says David Samad. "High Point is a heaven for creativity and we're excited to take part again. It's always wonderful to connect with customers and showcase what's new.
When asked if there was a team member deserving of extra recognition, he answered without hesitation: Bryon Hamilton. (Cheers to you, Bryon! ~ RI)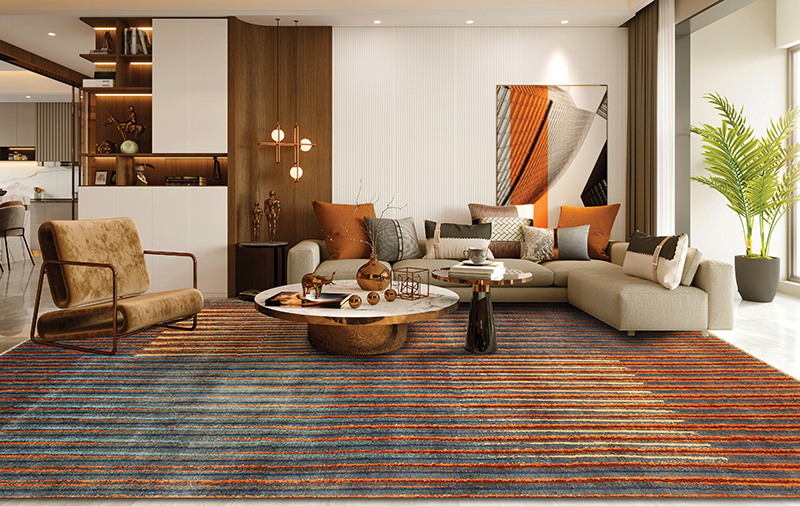 Dynamic Blue-Fire is from Samad's Indian wool Brio collection hand-knotted in India
Samad notes a trend toward textural geometrics that play with scale and the use of negative space.
Stop by the Samad showroom for coffee—or chilled Chardonnay after 5 pm every day.
---
NOURISON
Showroom: IHFC Building, IH101
Market attendees will continue to enjoy Nourison's spring showroom updates including the new custom rug area and newly designed area for its Mina Victory line.
Nourison's Kimberly Weling highlights two collections featured for fall:
The Twilight Collection reflects the special beauty of early evening in its treatment of light and in its dappled neutral colors and rich brights. Made from a combination of wool and eye-catching, silk-like luxcelle fibers, Twilight is hand-finished with a cut pile that has a silky soft texture.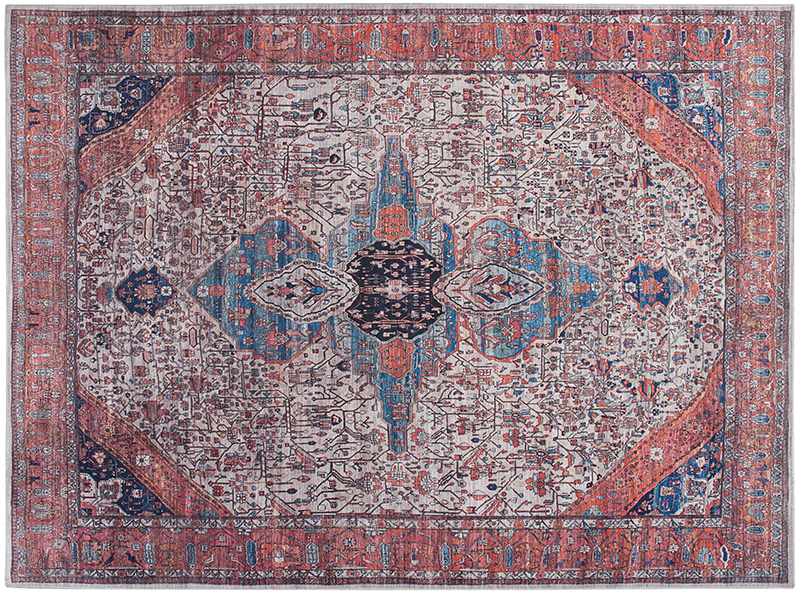 GRW05 Ivory Brick from Nourison's Grand Washables Collection
The Grand Washables Collection delivers timeless vintage appeal in richly saturated palettes finished with a vintage wash. These Printed Persian rugs are designed for busy households, with a flatwoven pile and non-slip back that offers durability and easy cleaning.
---
TAMARIAN
Center Point on Russell, Suite 112
"We will have many new introductions to all of our collections; New designs, qualities, colors from Nepal, India, and Afghanistan in a wide variety of looks, styles, and colors. It will be a truly fresh cache of product alongside a few steady sellers currently available in stock in all standard sizes," says Ned Baker.
Tamarian's calm outdoor Terrace space welcomes market visitors seeking refuge from the "crush of window-less buildings full of chattering people." Overall showroom enhancements continue with new comfort amenities added to inside and outside lounge spaces. New rugs, both in stacks and racks, and waterfall sample racks filled with fresh colors and looks always "reset" the space and give customers a unique experience every time.
With an eye on trends, Baker feels custom Tibetan rugs continue to signal strong activity from the top of the market and typically focus on contemporary/transitional design. He also notes continued interest in subtle textures done mostly in natural tones. Rumors of "greens" being more frequently requested are growing, he adds and also the chatter of "warming palettes".
The company neighborhood is hosting a scavenger hunt during market, inviting visitors to collect various pictures and videos at neighborhood showrooms to collect FABULOUS prizes. More details will be available at market.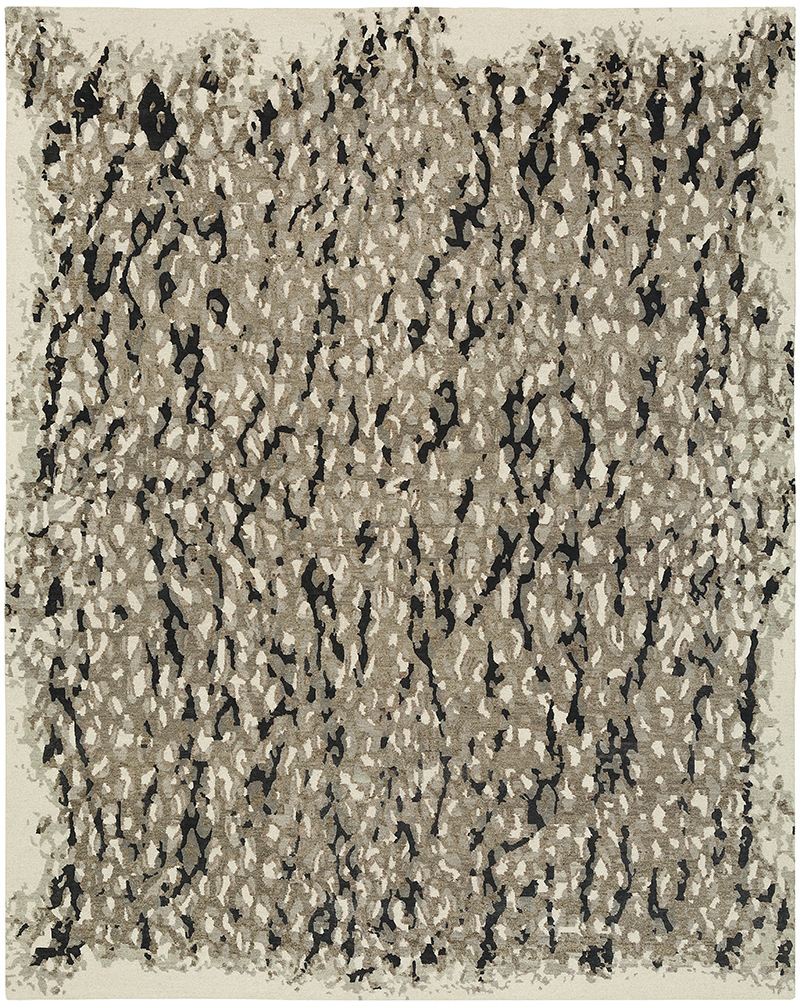 Tamarian's Tiguero TK Graphite
---
UNIQUE LOOM
Market Square — 190
"We are excited and proud to announce the opening of our new showroom in Market Square, MS190!" says Unique Loom's Stephanie Adams. "We hope you can join us for our Ribbon Cutting Ceremony on Saturday, April 22—time to be announced," Adams adds.
"We also have an event with Jill Zarin in the works for Monday, April 24, from 4-6 pm and will be announcing the title/theme soon."
New introductions from Unique Loom for High Point market will include the Larsa, Dunes, and Jill Zarin Caribbean Outdoor collections.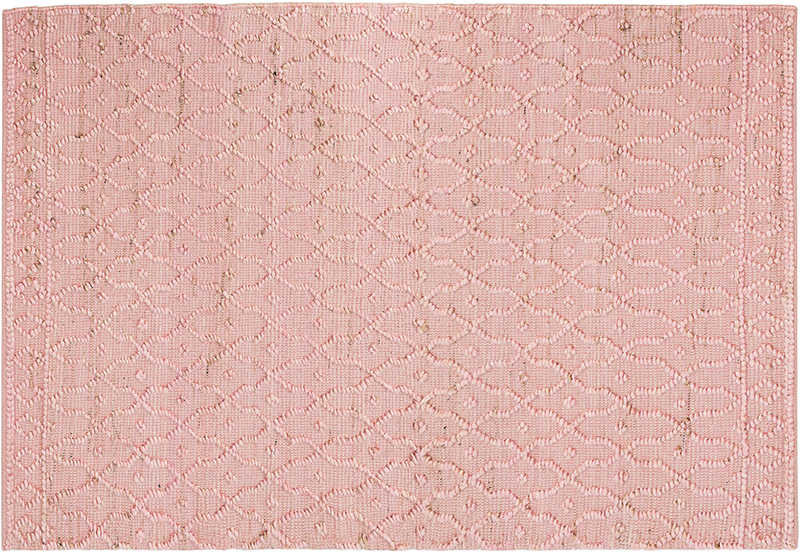 Design 3195041 is from Unique Loom's Larsa Collection, hand-woven in 90% cotton and 10% jute.
---
IMAGES COURTESY OF THEIR RESPECTIVE COMPANIES