For Spring High Point Market, Kalaty Rug Corporation continues to place its primary focus on the company's latest high-end hand-knotted rugs which includes a wide range of traditional, transitional and contemporary designs in the latest high-fashion designer color palettes. Among the newest hand-knotted heirloom-quality collections on display at the Kalaty High Point showroom (IHFC, G-369) are Solano, Khotan, Talora and Ambrose alongside additions to existing best-selling collections including Infinity, Juno and Capri. Customers also will see the latest additions to the company's K-TWO series of 25+ popular-priced open-distribution collections in all styles, textures, weaves, and constructions.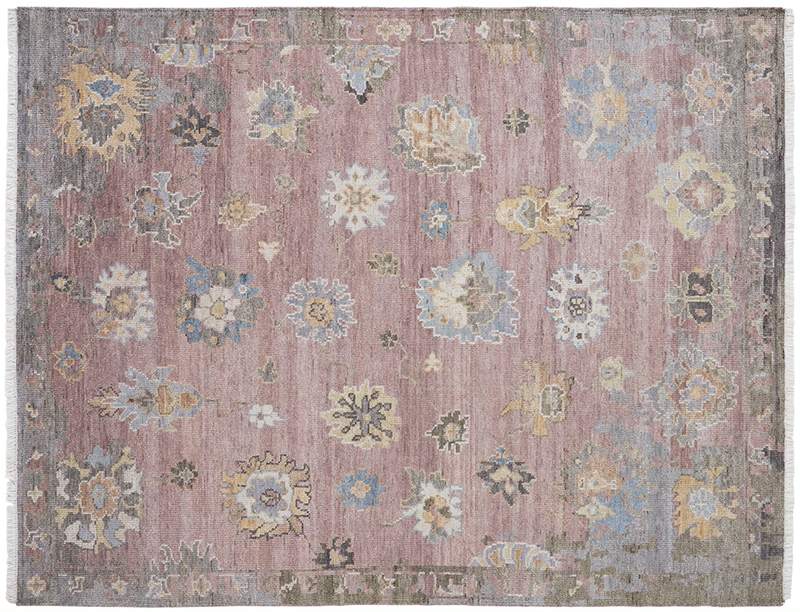 Among the newest Kalaty high-end hand-knotted collections:
The Ambrose Collection (shown above): The collection includes a number of hand-knotted Oushak-inspired patterns in a variety of modern color palettes. Some designs are hand-knotted of 100% premium hand-spun wool, while others use a combination of hand-spun wool and Silkette™ yarns.
The Solano Collection: An eclectic collection of modern abstracts as well as traditional inspirations. All are hand-knotted in a high-low textural mix of premium wool and Silkette™ yarns, and all designs feature a combination of zero pile and plush qualities for a high-fashion, multi-textured luxurious look and feel.
The Khotan Collection: Equally at home in both traditional and modern settings, this vintage-inspired collection emulates many of the classic motifs and designs found in treasured antique Khotan rugs. Hand-knotted using a combination of fine wool and Silkette™ yarns in stylish easy-to-live-with colorways.
The Talora Collection: Fresh palettes of eye-catching contemporary colors add an element of fashion chic to the various graphic tribal motifs and intriguing global patterns found in this stylish collection. Each rug is meticulously hand-knotted using premium hand-spun wool yarns and features zero pile.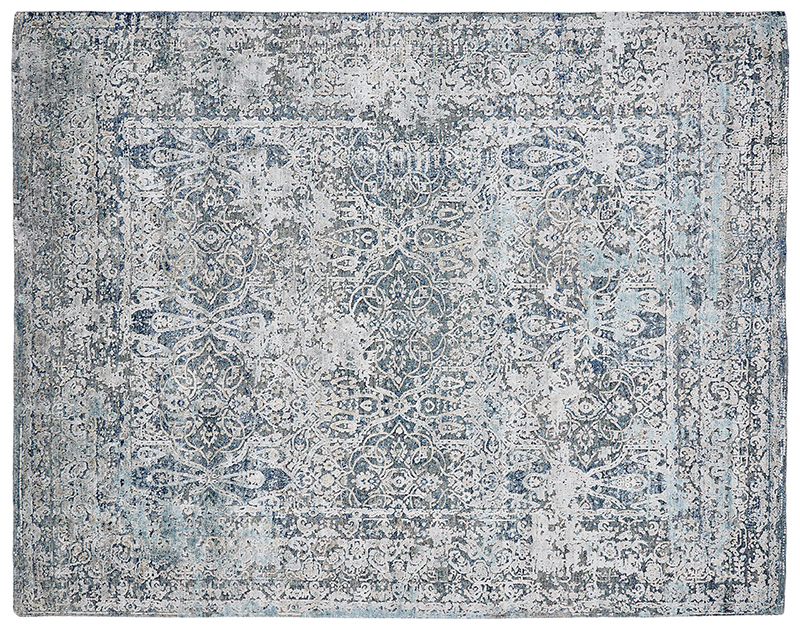 Kalaty's new high-end hank-knotted Solano (above) and Khotan collections will debut in High Point.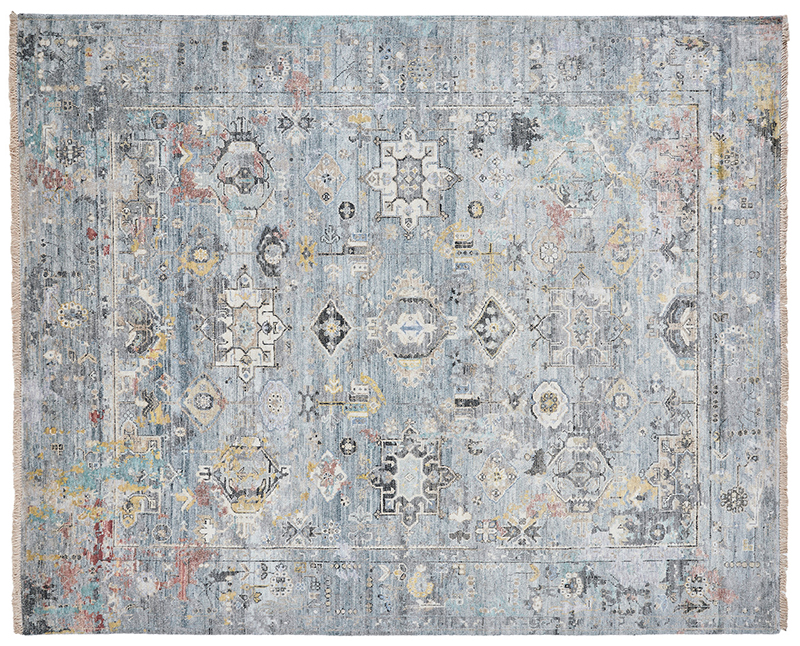 Also new at High Point: the launch of an exciting new license, katie merz x Kalaty, a series of power-loomed collections derived from the dynamic artwork of acclaimed Brooklyn mural artist Katie Merz. The first two collections in the series, artwrks and colorwrks, feature abstract contemporary designs adapted from Katie Merz's studio ink-and-watercolor works on paper. Kalaty will soon add new collections to the katie merz x Kalaty series incorporating a variety of themes and motifs that are found in the artist's renowned highly interpretive freehand glyph-art urban murals.
"We are bringing an impressive array of our latest rugs to the spring High Point Market," says Kamran Kalaty, a company spokesman. "As the pandemic recedes and as more attendees return to in-person markets, spring 2022 High Point is the ideal place and time to showcase our wide range of new products. We are pleased to be able to tell our customers that we have an impressive inventory of all our newest rugs in stock in all styles, weaves, sizes and shapes and are ready to ship. Additionally, we will give our customers a few glimpses into future products, and as always we will be offering a number of exciting market specials."