A newly formed rug and home accessories trading company will welcome attendees and buyers during the forthcoming The Rug Show New York, August 25-28, 2018 at the city's Javits Center.
JTN Rugs and Home is the new enterprise of the highly regarded Sanjay Purohit (pictured left) who has over the past 26 years, worked with many noted rug suppliers and manufacturers around the world. Via JTN Rugs and Home, Purohit will develop new rug and home products, offer consultancy services within the rug trade, and represent other rug lines as they seek to expand into underserved markets.
While this venture is in its infancy and the precise composition of its product lineup is still in development, Rug Insider is told the quality and value of the offerings will be high. As evidence of this, JTN Rugs and Home is making its debut at The Rug Show by partnering with the renowned Luke Irwin to bring his exceptional rugs and carpets to the United States. Sanjay Purohit has joined the board of directors of Luke Irwin, as a non-executive Director.
Luke Irwin London was established in 2003. Specializing in the design and manufacture of handknotted custom made rugs, the driving principle behind Luke Irwin is to offer each customer complete control over their own bespoke personalized rug. Introduced in 2015 and inspired by the serendipitous discovery of a ruined third-century villa underneath the Deverill Villa, Wiltshire, Irwin's 'Mosaic Collection' is a tour de force of carpet making evocative of the richness, complexity, and structure of mosaic, yet simultaneously soft, patinated, and understated; hallmarks of the firm's work. Luke Irwin rugs and carpets are traditionally and ethically crafted in India and Nepal.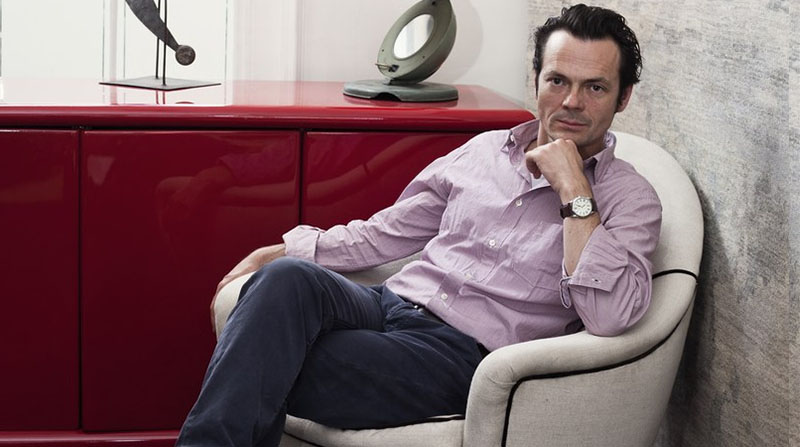 RUG INSIDER will be following the progress of JTN Rugs and Home and will feature noteworthy items as they arise. JTN Rugs and Home does not yet have a web or social presence, but principal Sanjay Purohit can be reached via telephone at 609-516-2511 and via email at This email address is being protected from spambots. You need JavaScript enabled to view it..