One day, a New York creative director landed in the middle of Mexico, picked up a brush and a can of black house paint and, for the first time in her life, started to paint floor to ceiling. Hello, Black Line Crazy!
A lifelong doodler, Mary van de Wiel, aka Van discovered that those damned doodles refused to be doodles anymore. Twenty-one months and two successful exhibitions later in Australia and Mexico, van de Wiel reinterpreted her black- and-whiteabstract work across a limited edition collection of accessories, fashion, fabrics, furniture and more.
"After all, art has a pulse. It belongs in every day life. Not just on walls," she says.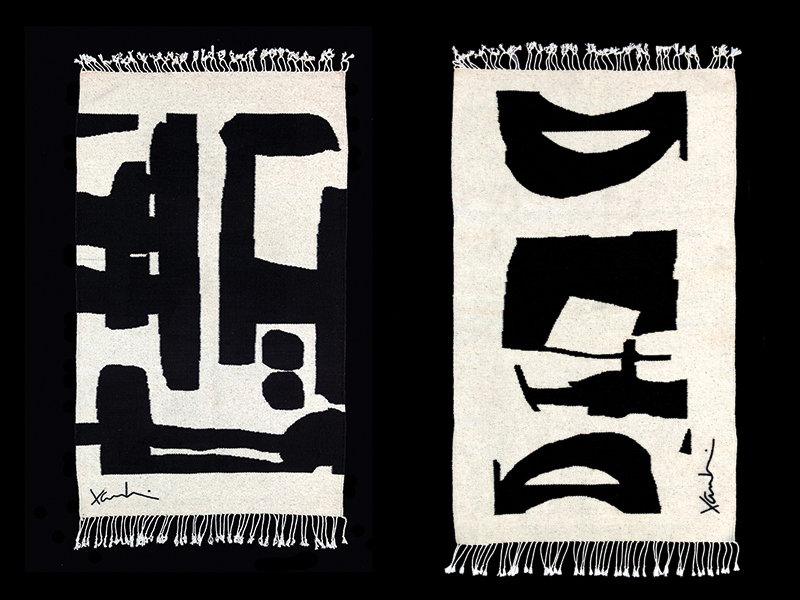 'Giddy,' left, expresses an exhilarating feeling. 'What a Honey' inspired van de Wiel's Street Talk Bags.
She collaborated with master weavers to design the first BLC Limited Edition Collection of rugs and 2-meter-long throws. Each piece is based on a signed original painting, hand-woven using ethically sourced wool from Guanajuato.
The pieces have a particularly vibrant energy and work wherever they're placed. We agree!