Anticipation is building with COVER Connect New York 2022 opening in just one week, at 9 am on Sunday, September 11. Now is the last chance to pre-register and beat the crowds! Registration is free and open now at www.coverconnectnewyork.com/register-2022 to receive updates and exhibitor announcements. Registration is only open to industry professionals.
COVER magazine's boutique show for leading high-end rug brands returns to Manhattan in 2022 with a larger and more ambitious format, hosting more than twenty of the world's best high-end rug brands together in one convenient central Manhattan location. The select group of companies confirmed to exhibit has been expertly curated to offer buyers an expansive range of the best rugs available.
Anadol Rugs – Battilossi – Caravan – Creative Matters – Creative Touch – Design Material Inc. – French Accents – Harcourt Collection – Jaipur Living – Kirkit – Knots Rugs – Lapchi – New Moon – Pampas Leather – Rug & Kilim – Samad – Stark Studio Rugs – Sumaq Alpaca – Tamarian – Tissage – Wool & Silk Rugs – Zollanvari
COVER Connect New York attendees and exhibitors are cordially invited to the Opening Party held in partnership with Label STEP from 7-9 pm on September 11, 2022. Details on the venue will be provided at reception on the first day of the show. Plus, to mark its 75 anniversary, COVER Connect New York exhibitor Zollanvari will
 hold a special celebratory cocktail reception at the show from 3-5 pm on Monday, September 12, 2022.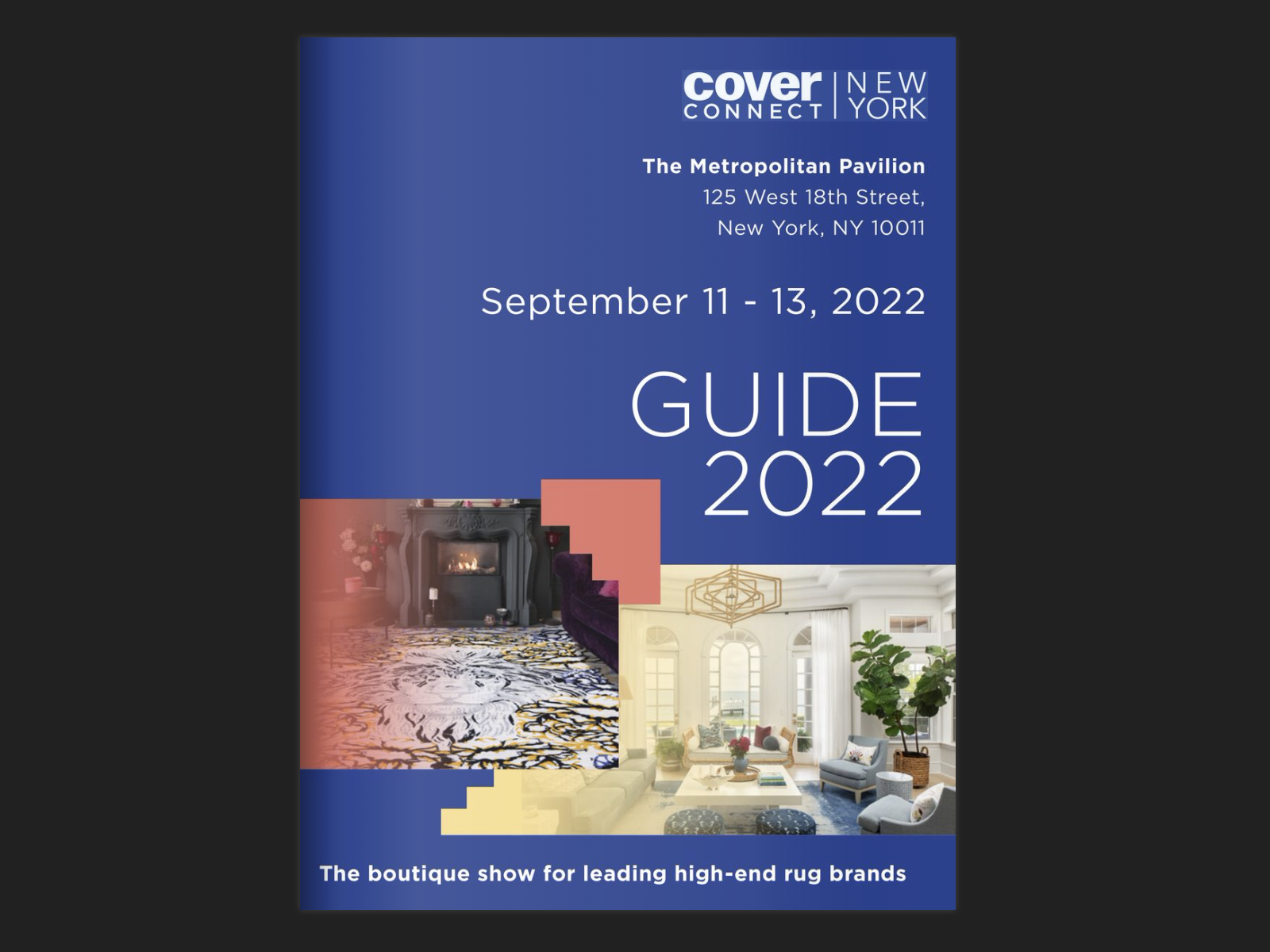 Click to view the COVER Connect New York Guide 2022
View exhibitor preview videos at:
Part 1
Part 2
Part 3
Part 4
Part 5
COVER Connect New York will return to The Metropolitan Pavilion next year from September 9-11, 2023.