Award-winning fine rug manufacturer, Feizy Rugs, will be debut an array of stunning new collections and additional styles to its existing collections at October's High Point Market.

Feizy will be showcasing seven bold new styles to The Thom Filicia Home Collection for Feizy, a partnership collection with one of the industry's most influential designers. Feizy will also be debuting 9 collections, including the Alford, Francisco, Kaia, Laina, Lennon, Redford, Thayer, Vancouver and Noris collections. Feizy will also showcase additions to its existing Cadiz, Luna and Norah collections.
Thom Filicia Home Collection for Feizy
Experience seven new emboldened styles from The Thom Filicia Home Collection for Feizy. These striking pieces feature stunning hand-selected colors, designs and textures for the sophisticated lifestyle. Versatile in aesthetic, Thom's rugs feature highly intricate detail and a uniquely refined perspective that perfectly reflects his masterful approach—to create rugs that are exceptional, accessible and designed for the way you live.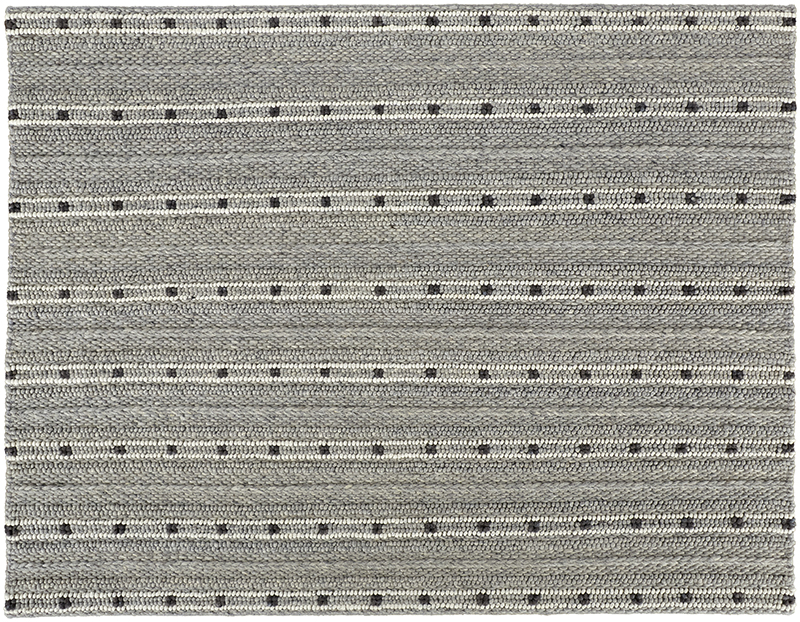 Cicero is new from The Thom Filicia Home Collection for Feizy

DEBUT COLLECTIONS:

Alford Collection
The Alford Collection presents a stunning matrix of linear design with an "eyelash" longer pile for a striking vertical ribbing effect. This geometric-inspired collection features a neutral palette of charcoal, gray, beige and ivory. Each piece is 100% wool and hand-knotted in India.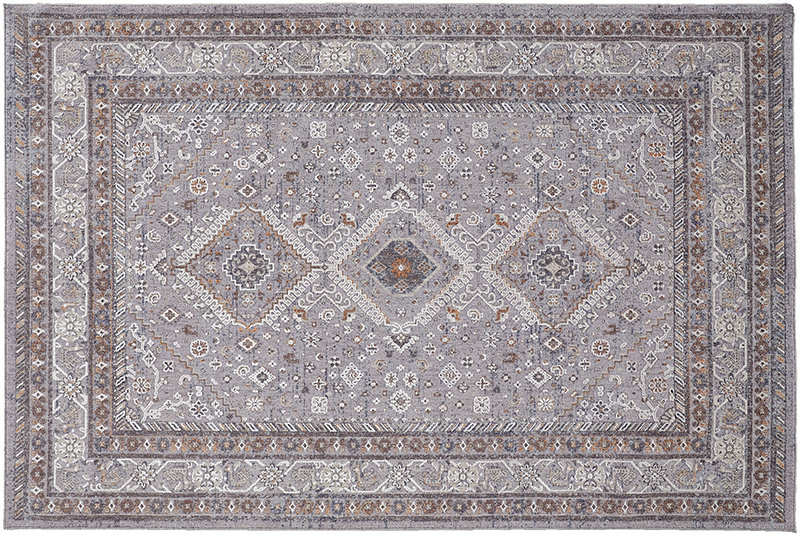 Francisco Collection
The Francisco Collection (above) is a tribal-inspired labyrinth of power, artistry and tradition. Each elaborate piece is thoughtfully machine-woven with geometric patterns and overcast with cool colorations.

Kaia Collection
The Kaia Collection is a floral-inspired vision of Eden. Each piece features a traditional design with muted tones that flow effortlessly into distressed warm and cool hues for a neutral aesthetic. The Kaia Collection is machine made and constructed with polypropylene, viscose and polyester.

Laina Collection
The Laina Collection is an elegant idealistic design with a textural high-low effect. Its soft color palette is a cool-hued whirlpool of beige, tans and blue with a whimsical hint of blush. Each piece features abstract designs with a quandary of geometric patterns. This collection is machine made in Turkey with space-dyed yarn.

Lennon Collection
The Lennon Collection features a waterfall of gray and cream colorations for a cool, neutral look. Minimal yet striking, each piece features linear and cross-hatched designs creating a delicately distressed look. Lennon Collection pieces are of polyester and polypropylene construction and machine made in Turkey.

Redford Collection
The Redford Collection is a rhythmically geometric aesthetic featuring distressed linear designs that intersect with a carved pile. Each high-low textured piece features neutral shades of white, gray, beige and charcoal to unify any living space. The viscose and wool Redford Collection is handwoven in India by skilled artisans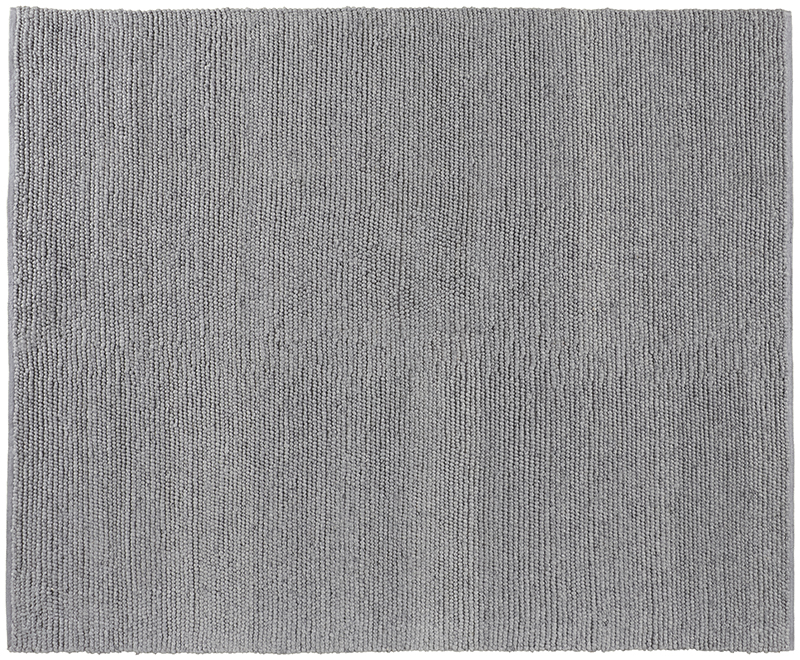 Thayer Collection
The Thayer collection (above) offers casual comfort for any space using polyester yarn in a distinctive handwoven technique. Geometric designs inspire a unique pebble-like texture suitable for indoor or outdoor placement. This collection offers a refined palette with four exclusive colorations by interior and product designer Thom Filicia.

Vancouver Collection
The Vancouver Collection by Feizy is a safari of contemporary design and distressed motifs. Featuring a neutral color palette of brown, beige, charcoal, ivory and gray, these luscious plush pile pieces present an expedition of abstract design. Each piece has a high-low texture and is machine-made in Turkey.

Noris Collection
The Noris Collection is a reimagined traditional Oushak design with a contemporary color palette. Each piece features a borderless floral motif with spirited hues. Hand-knotted by skilled artisans in India, the Noris Collection pays homage to timeless designs with a modern twist.

ADDITIONAL COLLECTIONS:

Cadiz
Feizy's Cadiz Collection is inspired by the elegant architecture and poetic colors of Cadiz, Spain. Each piece features approachable designs in soothing hues that gently fold into peaceful gradients. With intricately detailed patterns, this collection boasts textures of handmade rugs that are re-interpreted in an ultra-dense machine-woven pile.

Luna
The Luna Collection features subtle shades of color that play elegantly against each other creating a medley of tone-inspired contemporary pieces. Subtle color gradations recreate the moon's effect giving each seemingly simple rug a life of its own.

Norah
The Norah Collection features elegant organic motifs in classic contrasting colors. Each piece boasts a three-dimensional texture, adding a dramatic infographic of patterns that feel dangerously contemporary, yet approachable. The Norah Collection is hand-knotted in a premium pure wool pile.

feizy.com