Dallas, Texas-based manufacturer Feizy Rugs will debut its highly-anticipated Thom Filicia Home Collection and five new in-house collections at the upcoming Las Vegas Market. Thom Filicia remains one of the most sought-after and influential interior designers with an alluring eye for expression. The new Everley, Macklaine, Rylan, Noris and Zander collections feature a variety of designs ranging from the traditional to the abstract. The in-vogue rug company's partnership with Thom Filicia and meticulously crafted new in-house collections continue to inspire its sophisticated client base.
Thom Filicia Home Collection for Feizy
The Thom Filicia Home Collection for Feizy features 11 stunning pieces and offers a dynamic breadth of hand-selected colors, styles and textures. With an array of inspirational motifs, each design flows effortlessly throughout any room. Thom's rugs can both cool down a historic Georgian aesthetic and warm up a modernly chic loft. Thom's approach is to create a line of rugs that are exceptional, accessible, and designed for the way you live.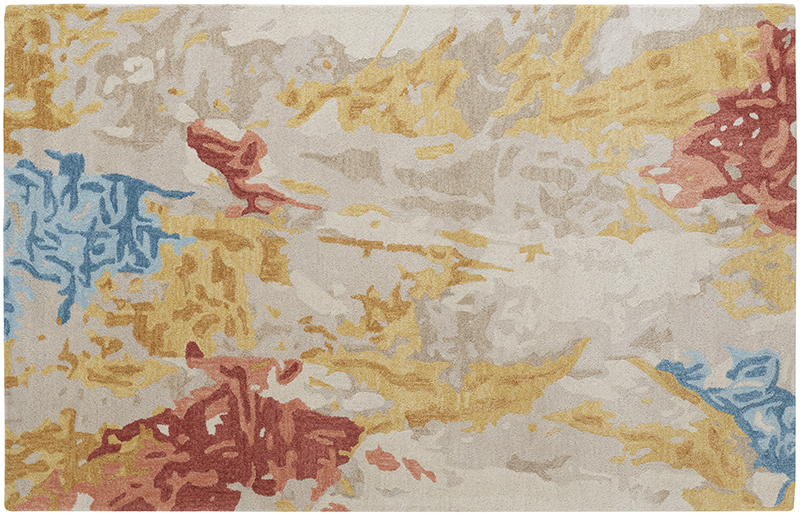 Everley Collection
The Everley Collection (above) is hand-tufted and features an abstract mosaic of cool tones with warm hues sprinkled throughout. Splashes of golds, blues and reds rest against a neutral landscape, creating the perfect contemporary design. Embolden your living space with pops of color and thoughtful designs.

Macklaine Collection
The transitional and distressed texture of the Macklaine Collection permeates charm and function through a soft tapestry of traditional design. With cool cream tones and subtle hints of silver metallic, each piece is perfect for a modern glam aesthetic. Unify your living space with the inspiring Macklaine Collection—machine-made for optimal durability.

Rylan Collection
The Ryan Collection is an all-wool hand-tufted experience. Each piece features whimsical floral designs with cool hues of blue, brown and gray. Subtle hints of blush can be seen throughout for a truly trend-forward look. These thoughtfully crafted statement pieces are designed to satisfy both the contemporary and traditional aesthetic.

Noris Collection
With a contemporary color pallet filled with cool hues, the stunning Noris Collection encompasses a reimagined traditional Oushak design. The modern yet timeless aesthetic features borderless floral against a distressed landscape. Each piece is hand-knotted by skilled artisans in India with sumptuous wool for a durable, functional design.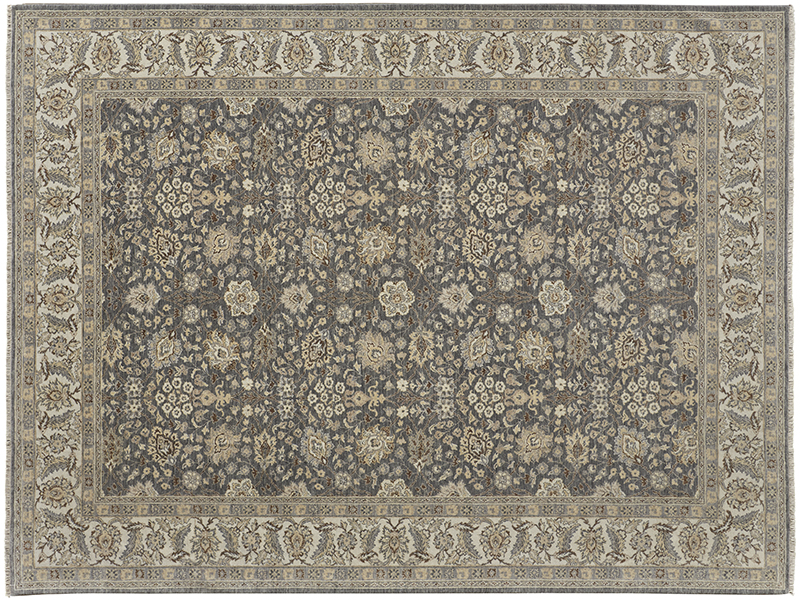 Zander Collection
Feizy's Zander Collection (above) features intricate and traditional high-knot designs of florals and paisley. With sunbathed browns and sands, its neutral color palette maintains a sultry enigmatic look. Meticulously hand-knotted in India, each all-wool piece is durable and holds true to transitional schemes perfect for any living area.

Feizy has continued to create bold, one-of-a-kind pieces for more than 48 years. Their discerning clientele has come to expect nothing less than sophisticated pieces and a spectrum of beautifully transitional hues. As one of the country's largest rug manufacturers, Feizy continues to add timeless collections to their lineup, each bringing unique designs that transition effortlessly into any living space.