Award-winning manufacturer Feizy Rugs is expanding its robust collection of stunningly chic rugs through its much-anticipated partnership with Thom Filicia, one of today's most influential interior and product designers. The fashion-forward rug company is also adding striking new pieces to its existing Bellini, Elias, and Piraj collections, and debuting Alden, a comfortable collection that includes curated colors selected by Thom Filicia. Feizy's array of new collections and products will be on display at High Point Market.
Thom Filicia Home Collection for Feizy
The Thom Filicia Home Collection for Feizy offers a dynamic breadth of hand-selected colors, styles and textures for the sophisticated lifestyle. This 11-piece collection boasts an array of inspirational motifs that flow effortlessly throughout any room. Thom's rugs can both cool down a historic Georgian aesthetic and warm up a modern chic loft.
With an eye for intricate, exquisite detail and beautiful textures, Thom Filicia seamlessly translates his elegant style into a bespoke collection of stylish rugs perfect for every interior. Each design offers a uniquely refined perspective that is reflective of Thom's approach – to create a line of rugs that are exceptional, accessible, and designed for the way you live.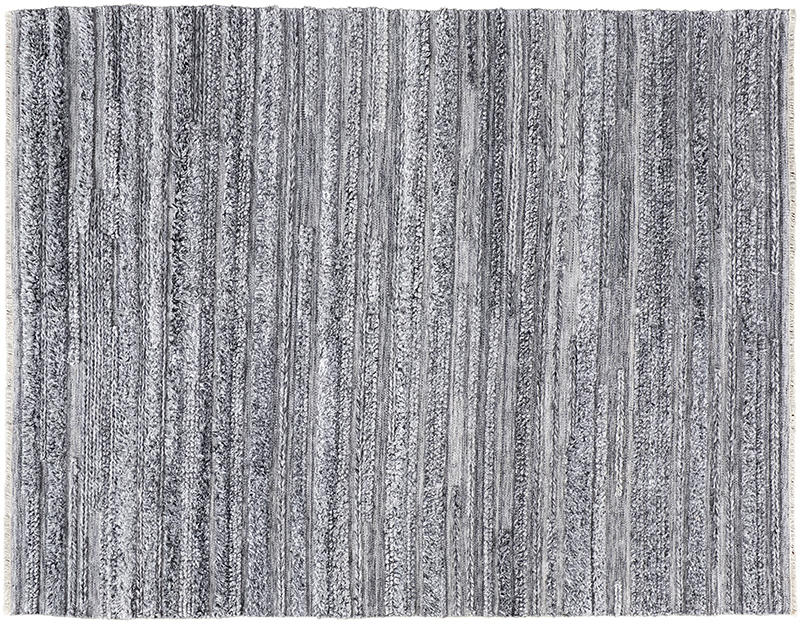 The Alden Collection
Inspired by sophisticated sensibility, Feizy's new Alden Collection (design 8637F in Charcoal shown above) features striking textures designed to be both beautiful and functional while bringing a refined character to your living space. These immensely comfortable, yet subtly cool rugs assemble at the intersection of style and durability. Add a touch of texture to your décor with this hand-woven 5-piece collection designed to inspire. The Alden Collection features two exclusive colors curated by interior and product designer, Thom Filicia.
The Bellini Collection
With the introduction of five additional pieces, the bold brilliance of Feizy's sought-after Bellini Collection continues! Each new rug is bursting with warm spices and cool stone with indigo sky blue and cream. These mingled color patterns bring an alluring depth and aged patina to each new design. The unparalleled traditions of the East meet the contemporary flavor of the West to create the charmingly-blended polarity that is the Bellini collection.
The Elias Collection
Feizy's coveted Elias Collection is adding three stunningly lustrous pieces to is repertoire. Each rug ignites a journey into a softly-defined geometric relief rising above a heathered backdrop of space-dyed wool. Design enthusiasts will be whisked away into a world of muted grays blended with gold pearl that breathe life into an array of living spaces. Their over-tufted, hand-loomed construction creates a suspended motif atop a neutral wool-top base. Each new artfully crafted piece in this breathtaking collection further elevates the Elias take on impeccable design and structure.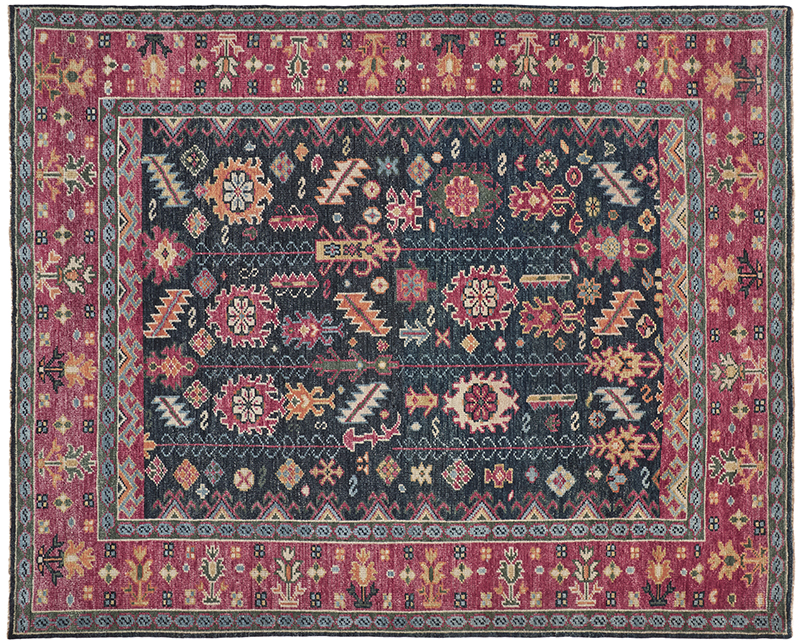 The Piraj Collection
Piraj, Feizy's highly desired Nordic-inspired collection, is adding two new illustrative pieces designed to flow with any décor. Each rug features a refreshing take on winding vines and blooming petals that intertwine seamlessly with soft geometric borders. With a delicately hand-knotted construction, these visually intricate yet durable pieces create affordable elegance for high-traffic areas. Design 6741F in Blue/Red is shown above.
Over the past 48 years, a discerning clientele has come to expect nothing less than the most innovative designs from Feizy. The company has quickly grown to become one of the country's largest rug manufacturers, and the highly anticipated new collection introductions for High Point are sure to please. With a focus on color, texture, and durability, clients will be able to peruse over 25 vignettes of new rugs as well as Feizy's's current lineup of products, and their highly sought after one-of-a kind product.

www.feizy.com