Global rug and textile furnishings company Jaipur Living is pleased to introduce Jaipur Wunderkammer (view each design on YouTube), a bold new collection of beautiful handcrafted rugs created by Italian Designer Matteo Cibic. Cibic has played on the colors, culture and beauty of the historic "Pink City" of Jaipur, Rajasthan in India by mixing geometric and decorative patterns in the many shades of pink, rose, orange and peach that are typical to Jaipur.
"I've imbued my creative universe with the peculiar architecture and colors of the city and taken inspiration from ancient paintings and the architectonic sundial," Cibic said.
The collection is named for Wunderkammer, the cabinets of curiosities that appeared in Europe in the mid-16thcentury. These room-like cabinets were repositories for all types of exotic objects. The Jaipur Wunderkammer collection is handtufted in a wool blend with a cotton backing, and shoppable now on the Jaipur Living website.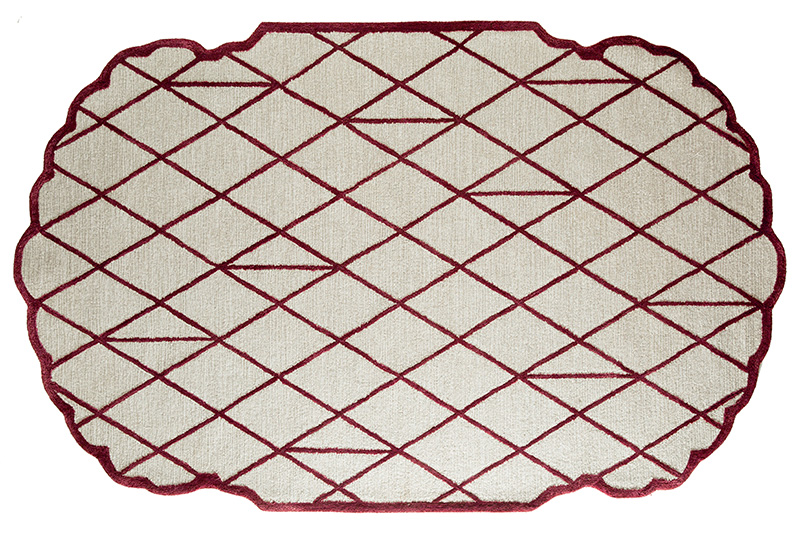 JWK01 Jaipur Wunderkammer Royal Patio
The Royal Patio design impresses with its striking architectural lattice details and scalloped shape. Great for modern spaces in a deep wine and light gray colorway.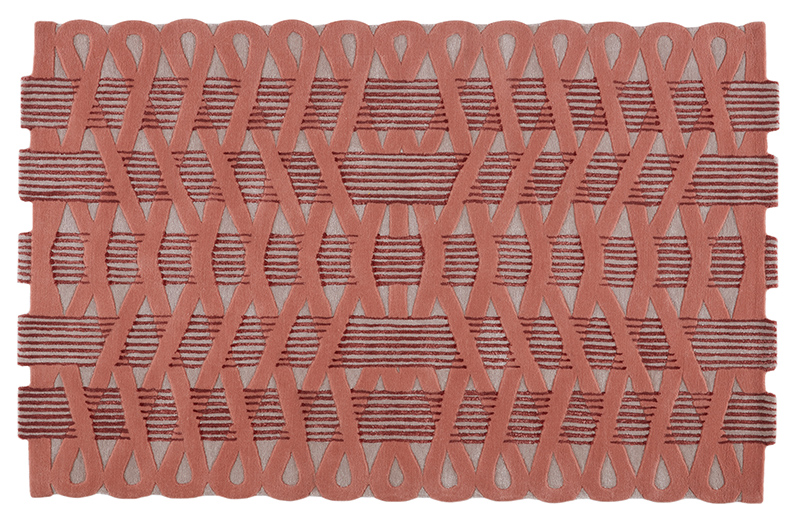 JWK02 Jaipur Wunderkammer Stair Maze
One could get lost in the labyrinthine pattern of the Stair Maze design with its pink ribbons and wine-colored ticking stripes. Stair Maze is perfect for modern decor.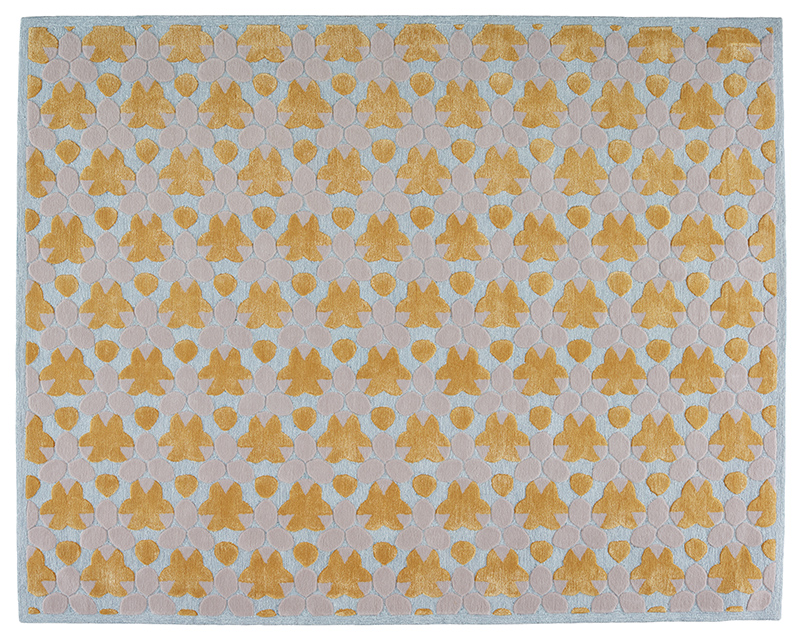 JWK03 Jaipur Wunderkammer Floral Canvas
The Floral Canvas rug pops with a dot design in a high-low pile and hues of ballet pink, light blue, and bright gold. Floral Canvas is at home in modern decor.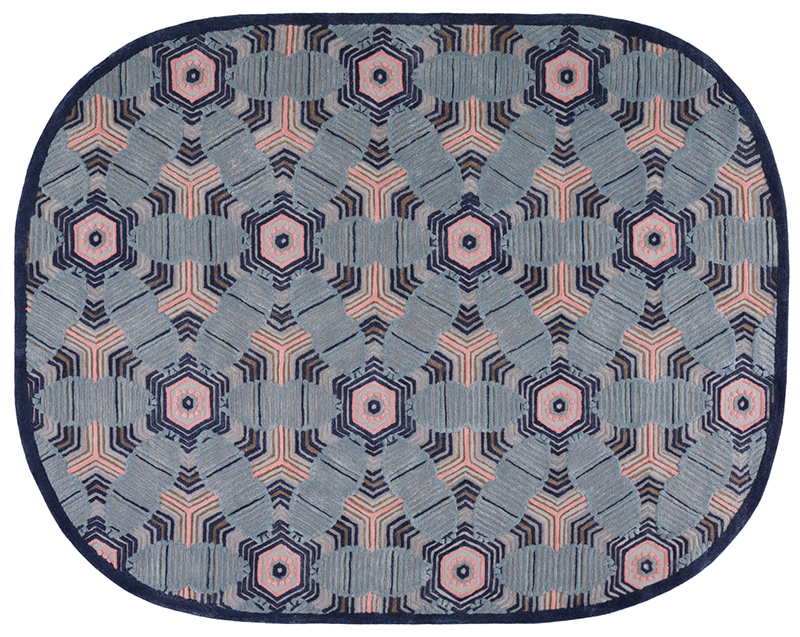 JWK04 Jaipur Wunderkammer Pink Haze
You'll find yourself entranced with the Pink Haze design's geometric pattern and rounded rectangle shape. Its tonal gray, pink, and blue hues are right on cue for modern rooms.
JWK05 Jaipur Wunderkammer Pink Building
The striking Pink Building design offers an architectural vista of the city of Jaipur, comprised of geometric shapes and fine-lined details. Pink Building finds its way in global and modern decor.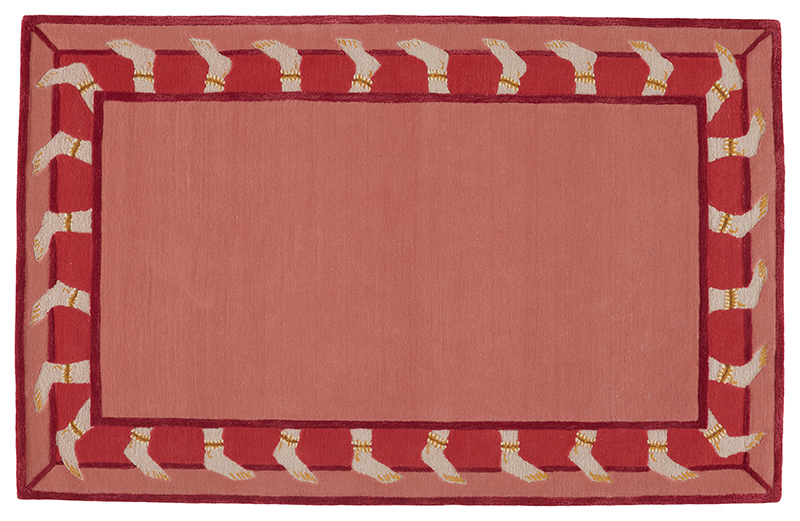 JWK06 Jaipur Wunderkammer Jaipur Dance
A border of whimsical feet shapes brings a smile to the face in the Jaipur Dance design. Perfect for global and modern rooms in the city of Jaipur's signature colorway.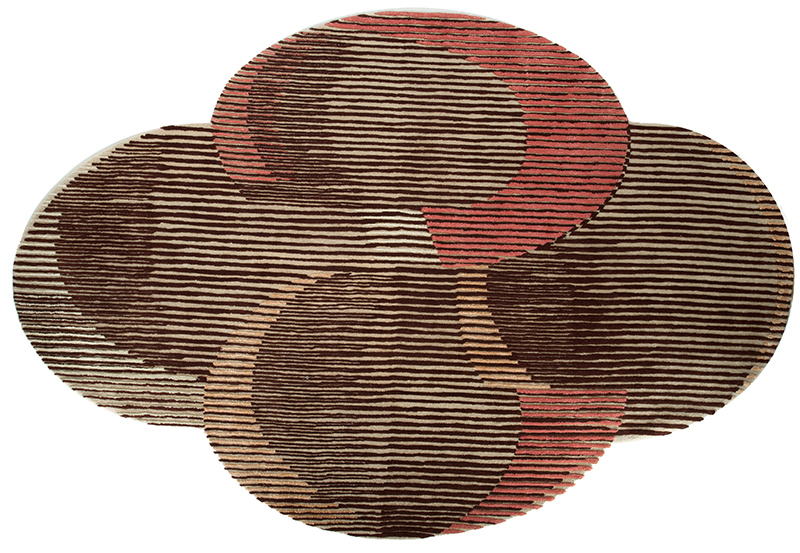 JWK07 Jaipur Wunderkammer Pink Perspective
The Pink Perspective design makes a truly artistic statement with its abstract linear pattern. Add rosy, neutral tones contrasting with a deep wine hue for global and modern style.