Award-winning RUG INSIDER Magazine announced it will host Under the Rug — A Virtual Show from Monday, September 28 through Thursday, October 1, 2020. The multi-day ZOOM conference will feature a series of online presentations beginning with an Editors' Roundtable led by Michael Christie, Rug Insider Editor. Christie will moderate a candid conversation about the state of the rug industry and the relationships as editors to the aforementioned. The virtual show will also feature two live conversations with trusted industry sources – one 'Over Coffee' the other 'Over Cocktails' – as panelists dissect the current state of the rug industry.
"With trade shows currently in a state of great flux, we – undoubtably like many of you – find ourselves wondering what comes next and what will business look like over the coming months and years," states Christie. "Our response is simple. In hosting this event our focus will be YOU and my take on the rugs and carpets that might have been shown this fall had there been physical markets and banner attendance. In short, I'm going to feature the stand-out rugs and carpets YOU wish to be seen."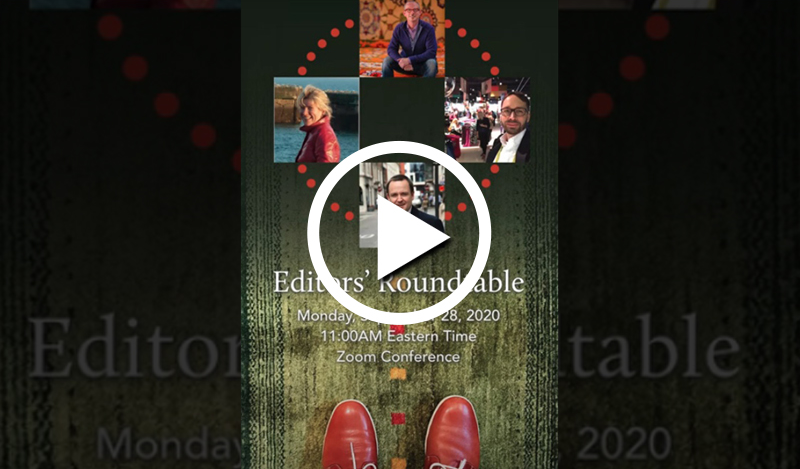 A brief video overview of the virtual show can be viewed at youtube.com/watch?v=pbra1-mC5kc.
Participation in the event is simple," says Peter Woodaman, Publisher. "Simply submit to us a selection of at most 10-15 rugs and carpets you would have premiered this autumn during market. From there, Michael will begin the process of curating an editor's perspective on the hottest current trends."
There are no fees or costs to participate in Under the Rug — A Virtual Show. Deadline for commitment is September 11, with material submissions no later than September 18, 2020.
"Why is this you ask? Because as I mentioned at the outset," explains Christie, "we're wondering what business will look like in the future. Our opinions and insight – including those of my fellow editors and colleagues who have graciously agreed to participate – is definitely part of this future."
For more information on how to participate, contact Peter Woodaman at This email address is being protected from spambots. You need JavaScript enabled to view it. or Michael Christie at This email address is being protected from spambots. You need JavaScript enabled to view it..