Harounian Rugs International (HRI) will be expanding upon their HRI-RESILIENCE Collections with the introduction of a new outdoor collection of rugs under the new brand name "Outdoor Heirlooms". According to HRI's Lee Harounian, "As the name implies, this collection will consist of timeless traditional designs, and is intended to enable consumers to create a colorful indoor aesthetic, outdoors."
Designs will include traditional center medallion bordered carpets, to overall borderless transitional designs, in a wide variety of sizes. All are created by David Grasse Designs exclusively for HRI, and are intended to create affordable "heirlooms" that can be bleach cleaned while maintaining their beautiful colors year after year.
Grasse commented, "I have always struggled to find affordable outdoor carpet options that would create a warm and comfortable environment, while still allowing a worry-free decorative setting for my family, including my dogs."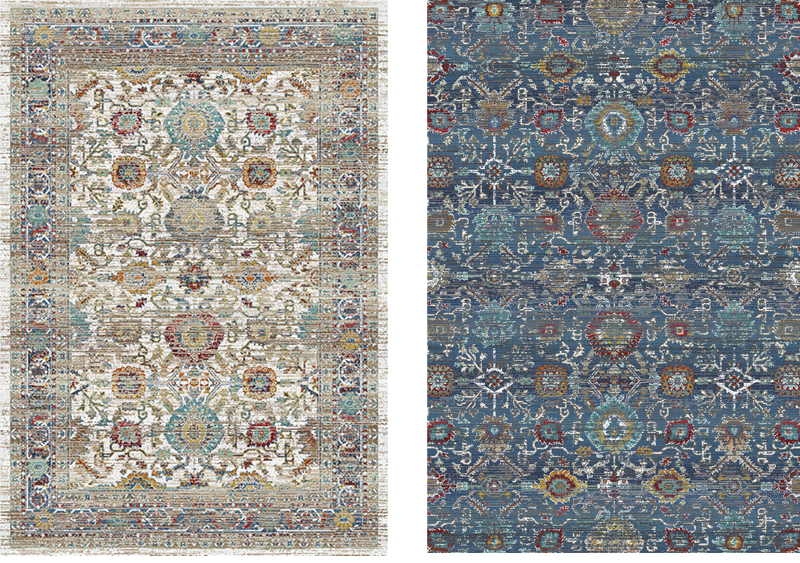 According to David Grasse, "This collection will be among many that will position HRI as the new leader in the Performance Rug Category in a wide variety of price-points, constructions, styles, and categories."
See all HRI-RESILIENCE collections and more at the upcoming Las Vegas Market, July 28 – August 1, 2019 in the HRI permanent showroom World Market Center Building B Space 433.
Published verbatim courtesy of HRI.