Momeni, Inc., one of the world's leading floor covering manufacturers, announced their partnership with celebrated design team John Loecke and Jason Oliver Nixon of Madcap Cottage. The line will be presented at Fall Market in High Point, North Carolina October 13-17.
Madcap Cottage, the beloved brand of cheerful prints and kicky patterns, is bringing their unique look to area rugs through their partnership with Momeni.
The inaugural line features the Madcaps' signature look—achieved through Loecke's hand-painted watercolors and inspired by the duo's travels—and features collection names such as Highland Fling and Roman Holiday.
Nixon commented, "John and I are thrilled to launch our rug collection with Momeni. They have the capabilities to create any construction, literally, under the sun. Working with the Momeni team to craft the storyline was an absolute joy, and you will see that spirit of sophisticated fun and adventure reflected in the collection. It's all about layering, and this collection perfectly taps that quality."
For Momeni, this partnership "marks another exciting path. The unique stories woven by Madcap Cottage are as integral to the line as their designs and we're looking forward to showing off this exciting adventure at Market."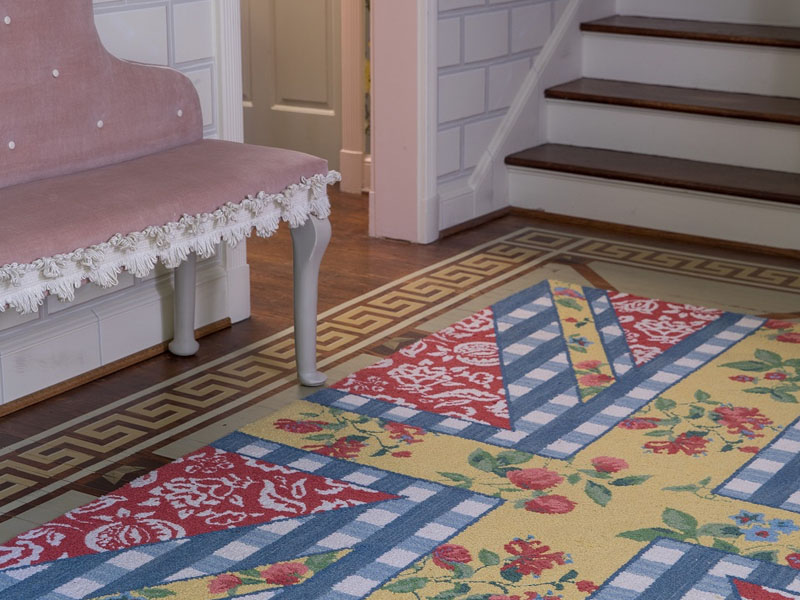 Summer Garden is one design in the Madcap Cottage program with Momeni
The program features 10 collections in a variety of qualities and more than thirty designs. In addition to the Momeni showroom, select designs will be shown in Port 68 in IHFC Interhall and Replacements Ltd. pop up space in The Suites at Market Square.
Momeni and Madcap Cottage will host a launch party and book signing on Sunday, October 14 from 12-3 p.m. at the Momeni showroom in IHFC H-345.
Connect via Facebook (facebook.com/momenirugs), Pinterest (pinterest.com/momenirug) and Instagram (instagram.com/momeni_rug)
Published verbatim courtesy of Momeni.