Area rug companies struggle to produce + deliver product amid pandemic's impacts
Manufacturers and suppliers of area rugs find themselves in a dilemma with no definitive solution in sight.
Consumer demand for area rugs is at an all-time high, prompted by the pandemic's push to home-bound people and equip them with government-issued stimulus checks they've largely opted to spend on their home decor.
But beveling the typical supply balance are myriad hurdles that are stunting product manufacturing and stalling the delivery of these highly sought goods. In simpler terms: Orders are way up, fulfillment less so, and the cost of doing business is on a race to the top.
"Our open orders right now are 30-percent higher than they were at this same point last year, but that is due to flow of goods not where it needs to be," explained Jonathan Witt, president, Oriental Weavers. "Consumer demand is there, which is awesome. Demand for home goods is off the charts. And retailers are buying. But what they need now are sold orders. Our containers are already sold before they arrive to the ports."
The question is, "When?" COVID-19 has caused a labor shortage at the 12 major U.S. ports, resulting in clogged traffic, long delays for unloading of shipments, late deliveries to store docks, and more drags to the system.
"I heard 28-percent of goods [at the ports] in Asia get bumped to the next week," Witt said. "With the ports here already very congested, schedules for vessels get thrown. Waiting time extends for days, even weeks. And that means ships can't drop off and turn around to head back and collect more containers."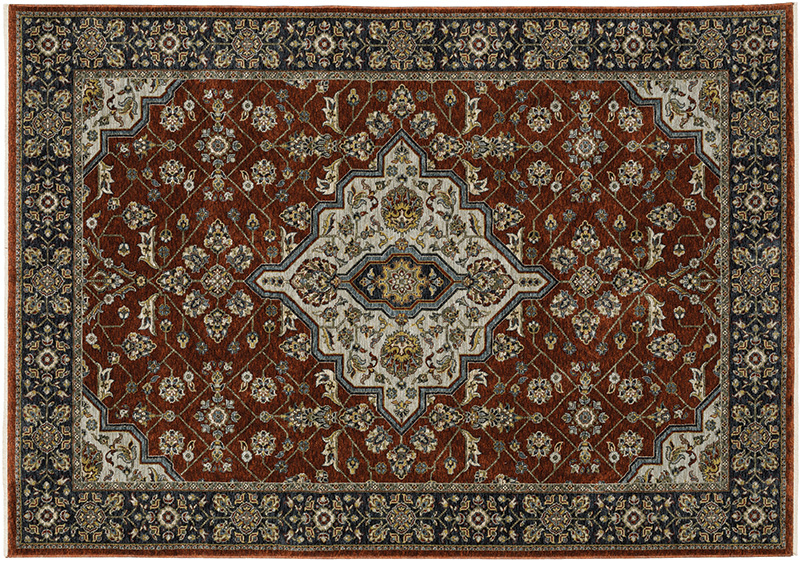 Another congestion culprit: The recent winter storms that slammed Texas and the East Coast, which forced the Savannah port to shut down for three days in February, among other ripple effects.
National Retail Federation's latest Global Port Tracker report noted many factories in Asia that normally close for Chinese New Year remained open in February to keep up with the boom in consumer demand for goods and retailers' urgent needs to fulfill orders.
"As we continue to struggle with COVID-19 and the ups and downs in the economy, year-over-year increases in the flow of containerized goods have become dramatic," explained Ben Hackett of Hackett Associates, which prepares NRF's monthly Global Tracker report. "It is impressive that the cargo volumes handled by the ports remain as high as they are despite congestion at the docks and the spread of the coronavirus among workers throughout the supply chain."
Also weighing on suppliers here at home are supply chain-related pricing pressures. Container costs have "exploded" in recent months, "and we're seeing no signs of abatement any time soon," warned Loloi Rugs executive vice president Austin Craley. "We're talking two- to three-times more than we normally paid."
Even worse is pricing volatility, he went on. "We can't be assured that what we pay today won't increase for our next shipments. We have to expect it to go up 5-percent, 10-percent or more. These increases don't seem to be slowing down anytime soon."
Raw material prices are also on a steady incline, further stressing the situation.
"Like everyone, we are hoping for things to stabilize soon and get back to normal," said Asha Chaudhary, CEO, Jaipur Living. "We have not passed along any price increases to our customers yet."
Neither have most—if any—of its competitors.
But that may have to change if the situation becomes insurmountable, considering consumers' focus on affordable decor products—namely synthetic-fiber, machine-made area rug qualities that can tout durability, resistance to staining and fading, easy care and versatility of use (indoor/outdoor).
"Raw material prices are exploding in Turkey and Egypt—the countries that are really the powerhouses for machine-mades. They are getting killed on raw material increases," Craley added. "That will force everyone in this category of business to increase pricing on their products. It's inevitable. And it will be interesting to see how that impacts the marketplace."
One shift is the relevance of domestic manufacturers, who are able to take advantage of the current landscape. To keep up with growth, Natco Home is adding a 12th loom to its woven facility in Maine, said executive vice president Mark Ferullo.
"We just broke ground on our new loom and we expect it to be up and running in time for fall selling," he said. "We have lots of [retailers] coming to us for product. Our facility in Maine has proven to be a big benefit to us, and we're capitalizing on it."
Natco Home also owns and operates a tufted rug manufacturing facility in Dalton, Georgia, and they, too, are cranking out new rugs at a higher rate these days.
"Demand for our tufted products is tremendous right now, so much so that it far outweighs capacity at this point," Ferullo went on. "But we're facing more challenges in Georgia than in Maine right now, so what we're doing is keeping close communication with our customers to figure it all out and keep business rolling as well as we can."
By that, Ferullo means Georgia—and its neighboring Southeastern states—have been coping with labor shortages, mostly related to the pandemic's impacts. Fear of the novel coronavirus spreading, quarantining for those infected and extended (and higher) unemployment benefits are some of the reasons workers are scarce.
"The challenges for us are not just labor supply but also labor retention," said John Maples, president of Maples Rugs. Based in Scottsboro, AL, the US manufacturer produces tufted area and accent rugs across its three regional facilities, which collectively span 750,000 square feet.
"We just keep trying to find and hire people who will work for us, and stay with us," Maples said.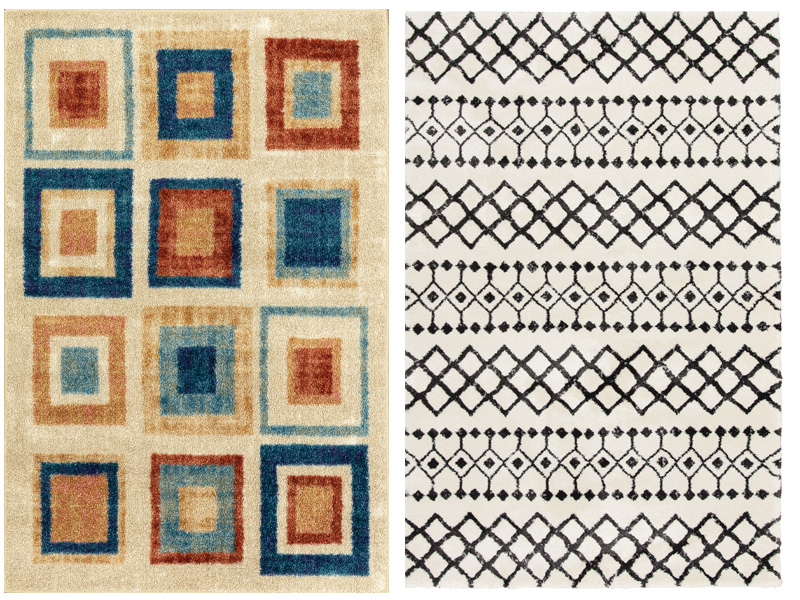 Maples Rugs has ramped up its investments in the effort, offering applicants higher pay, time bonuses and other incentives.
"We are paying bonuses to members of our team who get COVID-19 vaccines, we've ordered vaccinations here in house for our team, we're continually spending on videos and advertising to attract applicants," Maples explained. "We've put a lot of resources into hiring and more so on retaining people. That's the hardest part. People are sick or in quarantine, or have their kids home because of the pandemic, or they are taking jobs that pay higher or give them better benefits. There's a lot of uncertainty and turmoil right now, and we just have to work around it as best we can."
A three-generation family owned and operated business, Maples Rugs does have "dozens of dedicated workers who have been with us for more than 25 years."
"Like everyone, we are hoping for things to stabilize soon and get back to normal. We have not passed along any price increases to our customers yet." Asha Chaudhary, CEO, Jaipur Living
As it seeks to boost that rate across its team, the company is "hiring as many people as we can to increase our odds of keeping people on staff," Maples summed. "If we could double our retention rate, we would be fully staffed in a month."
Issues surrounding machine-made imports have paved the way for other varieties—and higher price points—to the forefront of middle- to upper-income consumers' attentions, observed Harounian Rugs International (HRI) president Lee Harounian.
"The pandemic has opened opportunity for our high-end products—not only for our new Sunbrella®-branded indoor/outdoor rugs but also our wool-and-silk Nepalese weaves and our traditional silk rugs, and so on," he said. "The online business has been traditionally dominated by opening price point products, mainly machine-mades. But since the pandemic, we've started seeing an uptick for our better goods."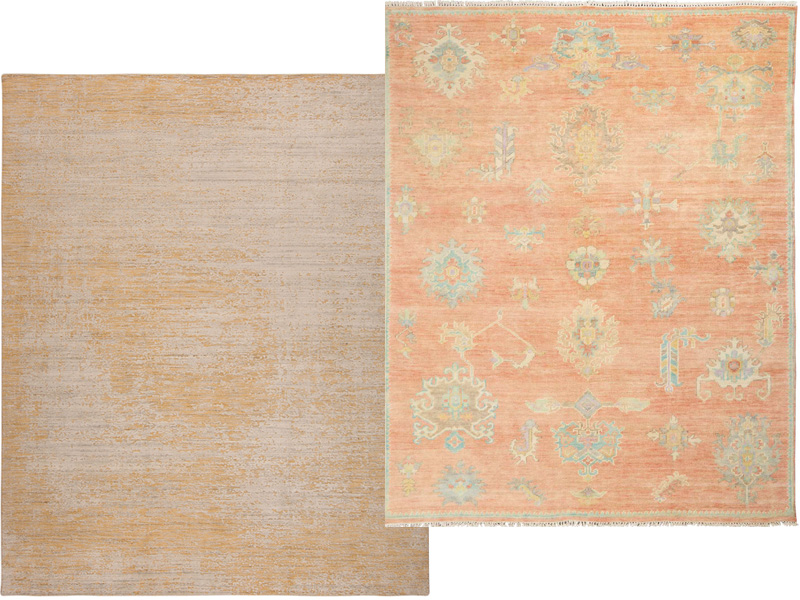 The same is the case for Nourison, which is launching this spring several new collections of hand-knotted and flat-woven styles.
"We are seeing more demand at the top and the bottom—not so much in the middle of the market." Giovanni Marra, Nourison's director of marketing & digital strategy.
For perspective, Nourison's middle price bracket averages $1,000 for a 5x8 rug. 
Similarly, Momeni Inc. is seeing "a resurgence of our hand-knotted rugs," principal Reza Momeni noted.
Another dynamic changed—possibly permanently—for the rug industry is the way buyers and suppliers interact. With in-person events only now slowly starting to return, including Las Vegas Market in April, suppliers have made significant investments in-house to be in constant contact with their retail partners.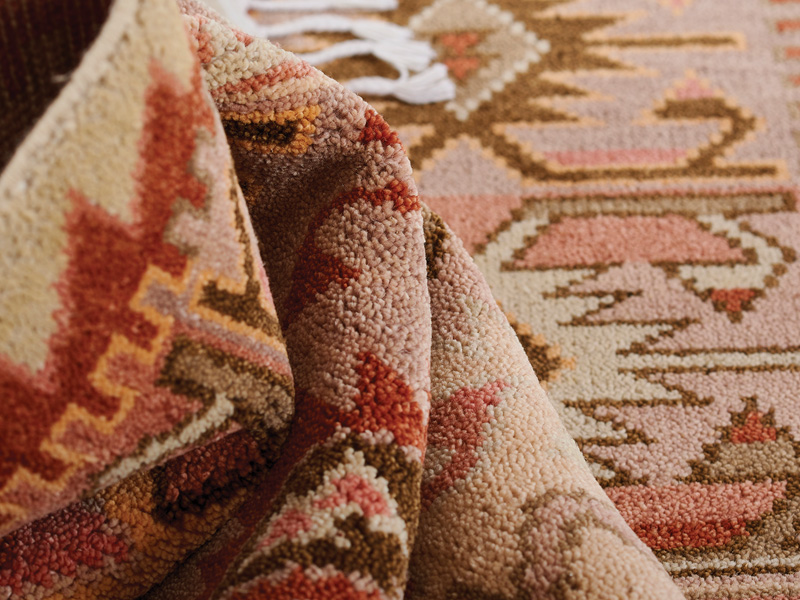 "It's a new, virtual world out there and we've all become accustomed to working online, digitally," said Bart Hill, senior vice president. "We will get back to working together in-person soon. But we've learned a lot over the past year that our industry can make business happen through virtual meetings. We can get work accomplished over the phone, if need be."
That said, Mohawk Home has invested "heavily" in video and camera equipment to digitally participate successfully going forward.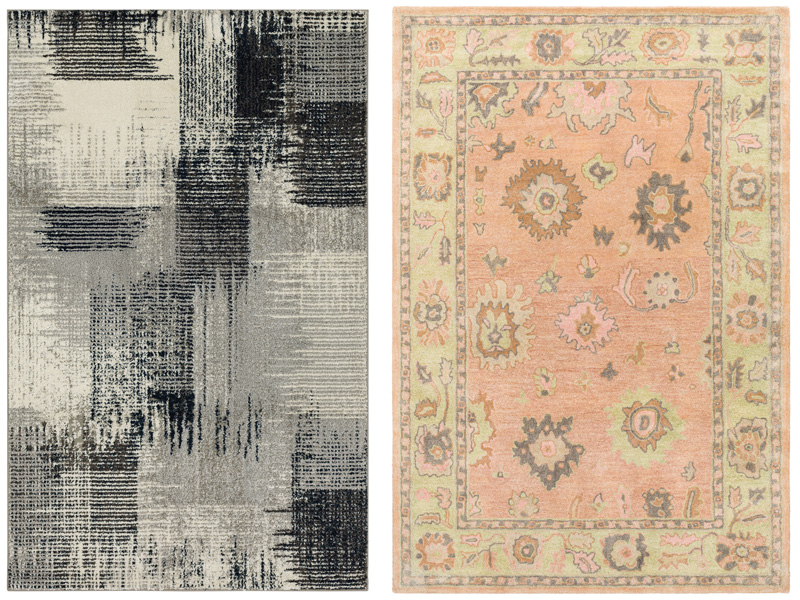 "As a result, our meetings are more intimate, more effective and more efficient," Hill said.
Surya Inc. also sees the silver lining to conducting business virtually. "Our 'Zoom' meetings with retailers are much more focused," president Satya Tiwari noted. "We miss seeing our partners in person. We're making the most of a tough situation, and we've discovered that we can be very productive doing business this new way."
"Our 'Zoom' meetings with retailers are much more focused. We're making the most of a tough situation, and we've discovered that we can be very productive doing business this new way." Satya Tiwari, Surya
Marketing investments are another way Kas Rugs is reaching its customers and presenting product to them regularly rather than waiting for seasonal markets.
"We've been creating trend presentations and sending out email blasts weekly to our customers to keep them abreast of the many different product styles we can deliver, and we've been getting great reaction from them," said Wendy Reiss, vice president of sales and national accounts. "We've also been offering some pretty substantial promotions—more than we ever did before—and that's also really helping."
With the COVID-19 vaccine rapidly rolling out, there is much hope for a return to "normal" at retail. For home furnishings companies, like rug suppliers, this readjustment is bittersweet, as the surge in home goods demand is expected to eventually level off.
Loloi Rugs plans to expand its assortments more frequently to fuel customer interest post-pandemic.
"Last year saw strong sales in our categories, and we expect the same this coming year," principal Amir Loloi said. "With a fresh approach to color palettes, construction methods and materials that can be at home in any environment, our customers can look forward to expanded and new designs from our in-house as well as licensed collections."
According to retail and consumer product market research firm NPD Group, the textiles category—which includes rugs—grew 16-percent in 2020. While 2021 will continue to bring change, "the amount of change relevant to the home industry will likely be less than last year, but more than 2019—which means the same can be said for our opportunities to solve new consumer needs," Joe Derochowski, NPD vice president and industry advisor for home and home improvement, said in his latest blog.
That means 2021 is "an important year to form a firm foundation for the home industry's success over the next decade," and that the lingering "uncertainty…will keep the needs of 2020 at play—for now," he urged. Also encouraging is that work-from-home lifestyles are likely to remain common as are increased pet ownership, movement to the suburbs, and more in-home space demands.
"Ultimately, home products will always be relevant, but the way consumers use them will continue to change," Derochowski said. "If we are smart, prepared, and manage the change effectively, the home industry will continue to thrive."
RUG IMAGES COURTESY OF THEIR RESPECTIVE COMPANIES